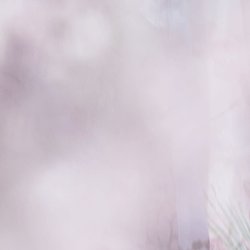 Health and wellbeing in the world of fragrances
Propelling the industry forwards
Component content
At Givaudan, we expect a lot from our fragrances. Not only do they need to smell great; they need to bring wellbeing benefits to consumers and be good for the planet, too.
This requires a unique mix of innovation, perfumery expertise and scientific research. The result: creative yet dynamic fragrance technologies that enhance daily life for people around the world.
Extensive scientific research
Component content
Health and Wellbeing Centre of Excellence
Personal wellbeing is a multi-trillion dollar global industry – and it's still growing. 74%¹ of us consider wellbeing to be more about our mental and emotional state, and only 36% of millennials and baby boomers feel "very satisfied" with their wellbeing. More interestingly, less than half of us understand how to achieve mental and emotional wellbeing.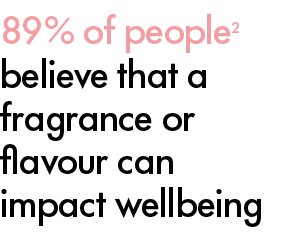 To help us understand this rapidly evolving area and how it relates to fragrance, we carry out extensive scientific research at our Health and Wellbeing Centre of Excellence in Ashford, UK.
This gives us unparalleled insights into how fragrances are perceived and how they affect the way we think, feel and act.
¹ Edelman Wellness 360, The American Well-Being Study
² G-Source, Well-being Study (2019)
Wellbeing benefits for consumers
Component content
Scientific solutions that make scents
Based on in-depth neuroscience research, our Scentz technologies are designed to provide holistic or specific wellbeing benefits for consumers.
Component content
Enhancing everyday experiences with our Zap platforms
We know that malodour can have a negative effect on self-confidence, mood and wellbeing. That's why we launched our Zap portfolio, the first ever patented malodour technologies platform for specific product categories. These powerful technologies are designed to enhance the consumer experience and hygienic performance of our customers' products.
Watch the video
Oral care plays vital role
Component content
The power of oral care
Oral care is another area that plays a vital role in emotional wellbeing. From toothpaste to mouthwash, we specialise in developing solutions that smell great, taste great, and bring freshness and confidence all day long. We do this by combining our expertise in fragrance and flavours, built on consumer studies and pioneering scientific research.
Working together for a sustainable future
Our talented team of scientists and perfumers will continue to push the boundaries of fragrance technology to offer our customers the best solutions imaginable. We are committed to designing fragrances that have a positive impact on wellbeing and the environment, as we pursue our dream and Company purpose of "creating for happier, healthier lives with love for nature".