Harnessing the best of nature to deliver safe, effective nutraceuticals

Aligned with major health trends
Component content
Balance, wellbeing and harmony: these are all key priorities for today's health-conscious consumers.
Givaudan's nutraceuticals are perfectly in tune with their needs, offering botanical solutions that deliver safe and effective benefits.
Aligned with major health trends
Givaudan's nutraceutical extracts are derived from plants selected for their scientifically proven and intuitive health benefits. Our experts travel the world looking for new sources of botanical ingredients, some of which are very familiar to consumers, while others are less well known and at the cutting edge of plant science.
Our extracts offer benefits aligned with major wellbeing trends, including immune, cognitive, intimate and physical health. All harness the power of nature to provide solutions to common health concerns without the side-effects sometimes associated with pharmaceuticals.
Clinically proven or intuitive: we've got it covered
Component content
Clinically proven or intuitive: we've got it covered
Many of our nutraceutical ingredients are subjected to extensive clinical testing in order to validate their efficacy levels. We have commissioned numerous clinical trials, with many already published in reputable, peer-reviewed academic journals. These ingredients address health categories ranging from heart health to cognitive and urinary health. Others are prized for their intuitive benefits, with a strong reputation for efficacy based on cultural heritage and history of traditional use and can address major trends such as energy and relaxation.
Component content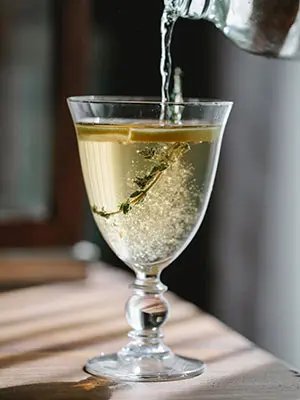 Let's co-create
Our nutraceuticals are perfect for use in dietary supplements, but capsules aren't for everyone. Many younger consumers, in particular, prefer their nutrition to be delivered in more experiential formats, so we also supply ingredient solutions suitable for inclusion in food and beverage products.
Givaudan has complete co-creation capabilities. As well as botanicals with health benefits, we offer a wide selection of natural plant-based ingredients that deliver great flavour, texture and colour. Our formulation experts will be happy to explore application opportunities with you.
Our nutraceutical solutions
Component content
Our nutraceutical solutions

Gut and immunity
A healthy gut and an immune system that functions normally are wellbeing fundamentals – and Givaudan offers natural solutions that deliver both.

Mind and energy
Attention, focus, mood and performance – our portfolio of cognitive health ingredients helps keep the mind sharp and energy levels high.

Intimate health
Intimate health issues are very common – and our range of natural ingredients offers effective solutions without undesirable side effects.

Physical health
Heart health, weight management and healthy ageing – our botanicals for physical wellbeing focus on top consumer priorities for healthy living.
Component content
Transparency and trust
Trust is essential and that's where you can always rely on Givaudan. With market-leading levels of supply chain transparency, our nutraceuticals are sold with full authentication, guaranteeing total purity and consistent standardisation of those all-important active compounds. Our ID packs provide full details on the laboratory identification methods for full transparency.
The raw materials we use are grown by farmers we know and trust, or wild-harvested from sustainable sources. They are processed in facilities that operate to the highest standards of safety and quality. Sustainability is central to everything we do, and we take extensive steps to manage our environmental footprint to benefit the communities where we work.
Get in touch today to discuss the ways we can help you to develop your next successful nutraceutical product – from the ground up.
This page is intended to provide business-to-business information. It is not for communication to end consumers.
The information provided and its uses must be checked for compliance under appropriate local regulations.

There is currently no harmonised legal definition for naturalness of food ingredients.
Any communication to end consumers must be done according to the appropriate local regulations/guidances.