Naturally delivering superior mouthfeel with Sense Texture

Meeting your texture challenges
Component content
Soft, smooth, creamy, foamy, chewy, crunchy. How do you like yours? Great taste is essential – but it isn't everything. The right texture is equally important to guarantee a full 360° enjoyable eating and drinking experience.
Givaudan's plant-based natural texturisers and emulsifiers from oats and quillaia promise superior texture every time. Create clean label food and beverage products that deliver a superb mouthfeel and first-class functionality with Sense Texture.
Meeting your texture challenges
Nature offers highly effective, consumer-friendly texturising and emulsification solutions that deliver perfect mouthfeel. Our experts have harnessed these to create a portfolio of clean label plant-based ingredients from oats and quillaia that will take the quality of your food and beverage products to the next level.
Desirable mouthfeel and high-performance emulsification – achieved with familiar food-based ingredients

Accelerated product development support – from experts with a comprehensive understanding of the interactions between natural ingredients
Multi-functional
ingredients
Botanical solutions that deliver more than just texture and stability – nutritional benefits, too

Plant-based alternatives to synthetic texturisers and emulifiers – with a cost-in-use that's affordable
Naturally creating the perfect texture in your application
Component content
Naturally creating the perfect texture in your application
Let us help you to identify the perfect natural texturising and emulsification solutions for your products. We offer:
 
A secure and sustainable supply of raw materials, sourced in line with industry-leading sustainability practices.
Proven plant-based ingredients backed by sensory and stability tests – conducted in application.
Formulation know-how to help you to achieve your performance goals.
Regulatory expertise to ensure compliance for your label-friendly solutions.
 
We offer full technical and application support to help you overcome your mouthfeel and texture challenges with clean label oat and quillaia extracts that consumers will trust.

Savoury

Beverages

Sauces and dressings

Sweet goods and dairy
Get in touch to find out more about how you can achieve superior texture and emulsification – naturally.
Quillaia extracts for natural emulsification and foaming
Component content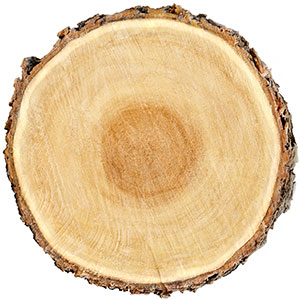 Quillaia extracts for natural emulsification and foaming
Givaudan offers two purified non-GMO quillaia bark extracts sustainably sourced and produced in Chile, where the quillaia tree is native. Sapnov™ delivers excellent emulsifying capabilities in beverages, confectionery and ice cream. UPtaia™ offers enhanced foaming in all types of beverages.
Oats deliver the ultimate texture – and more
Component content
Oats deliver the ultimate texture – and more
SWEOAT® is a premium oat-based ingredient solution available in oat bran, flour and oil delivery formats. It is a high-performance thickener, emulsifier and stabiliser, and suitable for use in a wide range of food and beverage applications. 
As well as market-leading functionality, SWEOAT® offers all the health benefits associated with oats and is perfectly aligned with today's plant-based trends. It makes an excellent fat replacer, too. Oats enjoy very high levels of consumer awareness and acceptability, which means SWEOAT® ingredients are an ideal choice for clean label strategies.
Find out  more about SWEOAT® ingredients
This page is intended to provide business-to-business information. It is not for communication to end consumers.
The information provided and its uses must be checked for compliance under appropriate local regulations.
  
There is currently no harmonised legal definition for naturalness of food ingredients.
Any communication to end consumers must be done according to the appropriate local regulations/guidances.