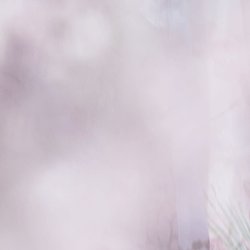 An inclusive, diverse company
Component content
At Givaudan we believe that inclusion is synonymous with innovation and that a diverse workforce creates closer connections with our employees, customers and partners.
We are a global company which is proud to operate in myriad different societies and cultures. Our workforce should reflect that, hence our strong commitment to diversity and inclusion.
Our targets
We have set ambitious objectives so we can accelerate our journey of being more balanced and inclusive.
By 2025 we wish to be rated among the most inclusive employers, globally.
We aim that by 2030, 50% of our senior leaders will be women (we are currently at 26%).
We are also working to ensure that, by 2030, 50% of leaders are from high growth markets, and we are currently at 26%, achieved in 2021. 
 
FIND OUT MORE IN OUR GRI REPORT
As a leading employer in the industry, with a global staff of more than 16,800, including more than 90 nationalities: we reflect the societies and cultures in which we operate by providing opportunities for people of all backgrounds, gender and location.
| Employees by gender | 2020 | 2021 |
| --- | --- | --- |
| Total number of full time employees ¹ | 15,852 | 16,842 |
| Total headcount ² | 12,807 | 14,128 |
| | | |
| Total number of employees (headcount) ² | 12,807 | 14,128 |
| - Women | 5,026 | 5,579 |
| - Men | 7,781 | 8,549 |
| New employee hires ² | 1,632 | 2,332 |
| - Women | 684 | 878 |
| - Men | 948 | 1,454 |
| Turnover rate ² | 9% | 10% |
| - Women | 8% | 10% |
| - Men | 9% | 10% |
This is defined as the equivalent full time employees and includes acquisitions (Activ International, Vika, Naturex, Centroflora, Expressions Parfumées, Albert Vieille, Golden Frog, Ungerer, drom, Fragrance Oil, Alderys, DDW and Custom Essence).
This is defined as the number of physical people and includes internal temporary and regular employees. In 2020, it included Activ International but all other acquisitions excluded. In 2021, it includes Activ International and drom integrated entities, all other acquisitions are excluded.
We believe that diversity and inclusivity add strength and balance to our workforce and we look to contribute to full and engaged employment and decent work for all. Part of our commitment to decent work is our insistence on fair compensation, labour rights and good labour/management.
Component content
Better Balance
We closely monitor the balance of our workforce (in particular gender and nationality) and we track progress, including the percentage of women in leadership positions and the percentage of high growth market nationalities in senior positions. We also lead internal dialogue sessions around inclusion, called 'Better Balance'. These sessions look at how we can evolve our leadership mix to better reflect consumer and market demographics, while embracing diversity in all its forms. The sessions provide an opportunity for senior leaders to connect with colleagues and enhance their understanding of our Better Balance approach.
Our Principles of Conduct state that we only recruit, employ and promote people on the basis of the qualifications and abilities needed; neither race, age, gender, disability, background, national origin or any other irrelevant category come into it. Our Diversity position statement outlines our commitment to ensuring a representative workforce that reflects the communities in which we operate. We are committed to providing and contributing to a working environment that is based on mutual respect and is free from harassment.
Component content
Human rights
We respect human rights, and we take responsibility for our actions and act with empathy and humility everywhere we operate. We care about the impact of our decisions, large and small, on those around us. This includes impacts on human rights and preventing harm to anyone associated with our business.
Download our human rights policy
We strive to make a positive impact on the communities in which we are present. We are opposed to all forms of forced labour and exploitation of children. We do not provide employment to children before they have completed their compulsory education and we expect the same of our suppliers. 
Read more about RESPONSIBLE sourcing responsibly
To these ends we fully support and adhere to the following principles: