Bringing botanical benefits to nutraceuticals with Health Essentials

Trust and substantiation: from field to shelf
Component content
In the quest for wellbeing, more and more consumers are prioritising natural solutions. But efficacy remains just as important, and many health-conscious shoppers will thoroughly research a product's benefits before purchasing it.
Givaudan's Health Essentials botanical extracts deliver scientifically proven and intuitive health benefits from nature for successful wellbeing products that resonate with consumers.
Trust and substantiation: from field to shelf
Establishing and nurturing trust is at the heart of everything we do, from the way we source raw materials to our commitment to scientific research. With more than 25 years of experience in the botanicals sector, Givaudan has pioneered a market-leading 'source-convert-substantiate-create' approach that is geared towards yielding optimal results for our customers.
Our ingredients are sourced sustainably and benefit from comprehensive traceability. We implement exhaustive ID and authentication processes, and the highest standards of quality control every step of the way. Standardisation is guaranteed, so you can expect consistent levels of bioactive components in every batch.
We invest significantly in clinical substantiation of health benefits, and our co-creation service draws on Givaudan's knowledge of market insights and excellence in taste, texture and colour to help you to develop products that deliver an enjoyable consumer experience as well as wellbeing benefits.

Gut and immunity

A healthy gut and an immune system that functions normally are wellbeing fundamentals – and Givaudan offers natural solutions that deliver both.
Mind and energy

Attention, focus, mood and performance – our portfolio of cognitive health ingredients helps keep the mind sharp and energy levels high.

Intimate health

Intimate health issues are very common – and our range of natural ingredients offers effective solutions without undesirable side effects.

Physical health

Heart health, weight management and healthy ageing – our botanicals for physical health focus on top consumer priorities for healthy living.
Turmipure Gold® – unprecedented bioavailability
Component content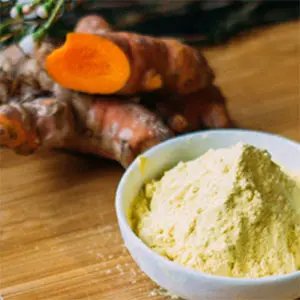 Turmipure Gold® – unprecedented bioavailability
The exceptional bioavailability of our award-winning turmeric extract, Turmipure Gold® means it is significantly more effective than the market standard, at a lower dose. Just 300mg of Turmipure Gold® delivers as much curcuminoids as 1922mg of standard turmeric.
Completely natural and 100% organic, Turmipure Gold® is suitable for use in a wide range of nutraceutical applications, including supplements and – with instant water-dispersibility – food and beverage products, too. It delivers benefits in areas such as joint health and mobility, cardiovascular health and metabolism, liver health, and memory performance.
Find out more about the health benefits of Turmipure Gold®
Cereboost® – a powerful natural adaptogen
Component content
Cereboost® – a powerful natural adaptogen
Our Cereboost® American ginseng is a powerful natural adaptogen that delivers scientifically substantiated cognitive health benefits. Caffeine-free and standardised to 10-12% ginsenosides, it has been positively evaluated in a number of human clinical trials with results showing that it works in as little as one hour and offers chronic benefits when used over a longer period. The American ginseng used to produce Cereboost® benefits from a dedicated programme that guarantees a 360° approach to traceability, transparency and trust.
Supporting cognitive and emotional wellbeing
Component content
Supporting cognitive and emotional wellbeing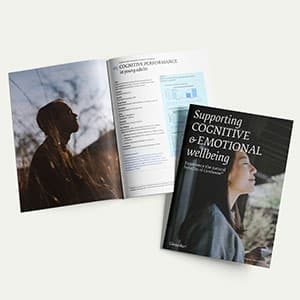 In their quest for cognitive and emotional wellness experiences, consumers are turning to nature.
Cereboost® meets consumer demand by providing natural and effective support for cognitive performance, working memory, as well as mood and cognition.
Read our white paper to discover the science. 
Listen to our podcast with Dan, the ultimate Cereboost® expert
Flowens® – urinary health benefits for women and men
Component content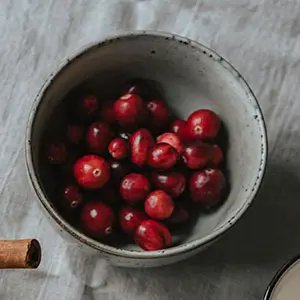 Flowens® – urinary health benefits for women and men
Produced from a full-spectrum cranberry blend, Flowens® is an award-winning ingredient aligned with growing consumer demand for non-pharmaceutical, natural solutions to address urinary symptoms.
It has been clinically shown to improve lower urinary tract symptoms (LUTS) in men and overactive bladder (OAB) in women.
It is proven to be safe with no side-effects and is further supported by seven approved health claims related to prostate and lower urinary tract health – six from Health Canada and one from the Colombia National Food and Drug Surveillance Institute (INVIMA).
Component content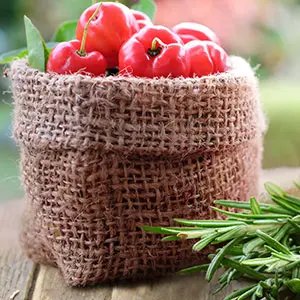 Acerolife – less is more
Acerolife is a highly standardised source of natural vitamin C (up to 34%) derived from acerola cherries grown sustainably in Brazil. Our acerola cherries are harvested manually and processed carefully in order to preserve the fruit's naturally high vitamin C content.
The resulting ingredient, Acerolife, is so rich in vitamin C that a lower dose is required to achieve 100% of the recommended daily intake.
It is ideal for dietary supplements and food and beverage products and is available carrier-free and in both organic and conventional formats.
This page is intended to provide business-to-business information. It is not for communication to end consumers.
The information provided and its uses must be checked for compliance under appropriate local regulations.
  
There is currently no harmonised legal definition for naturalness of food ingredients.
Any communication to end consumers must be done according to the appropriate local regulations/guidances.