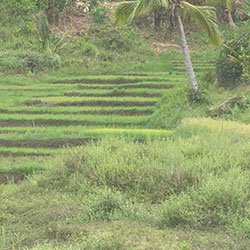 Communities supported with the Givaudan Foundation
What is the Givaudan Foundation
Component content
The Givaudan Foundation supports the local communities who produce the natural ingredients that we rely on, as well as the communities where our employees work.
As a not-for-profit organisation, the Givaudan Foundation manages and supports projects and secures grant donations to help build more stable futures for communities and their environments. Targeted action plans are developed in cooperation with the producers, suppliers, organisations such as NGOs as well as with the support and know-how of Givaudan people.
Employee-driven projects
We believe that Givaudan employees have much to offer to communities in the area where they work. This is why the Givaudan Foundation enables and supports employee-driven projects and volunteering programmes.
Watch the video
 
Caring for communities and nature
Component content
Caring for communities and nature
Created in 2013, the Givaudan Foundation supports projects in the area of education and health and environment preservation.
The Givaudan Foundation is now active in 29 countries and its work touches more than 66,400 direct beneficiaries, their families and communities. The Foundation works closely with local partners to ensure projects are relevant and run efficiently.
"We are very happy with the literacy classes we have received. These classes have brought us out of the darkness: we are reassured because we are able to recognise all kinds of simple mathematical operations. Now we are able to do our calculations on our own and we can't be misled about shopping or anything else."

Hampa villager, beneficiary of the literacy classes, Comoros islands
Component content
Givaudan Foundations' projects
Click the locations for more information