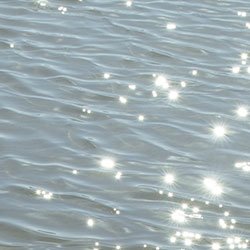 Committed to using water efficiently
Component content
At Givaudan, water is essential to our production activities and to our entire value chain. 
Responsible use of water is vital to our leadership and we believe that our business model must be fully aligned with, and contribute to, sustainable water management in the key water basins where we source and operate, particularly in high water-risk basins.
We are working hard to champion water stewardship, working hard to protect water-dependent ecosystems and encouraging the sustainable use of water resources – and we expect our suppliers to do the same.
Our Water Policy emphasises our long-standing commitment to water stewardship and outlines how we are focusing on where and what matters most in operations, the supply chain and communities.
Component content
On target
Our water targets support the United Nations Sustainable Development Goals SDG 6 (Clean water and sanitation) and SDG 12 (Responsible consumption and production), and we have endorsed the CEO Water Mandate¹, a UN Global Compact initiative which brings together a critical mass of business leaders to address global water challenges.
Some recent milestones include:
Reaching our 2020 water target to achieve 15% reduction per tonne of product (since our baseline year of 2009); this is three years ahead of our schedule.
Decreasing our water intensity in areas facing water stress by 4% in 2021
Being recognised once again for leadership in water security by CDP, which awarded us the highest 'A' score in 2021.
  
Progress on water 2020-2021
 
 Water discharge by quality and destination in m³
2020
(restated in 2021) ²

2021

 ³
 
Total discharged water
8,635,974
9,229,737
For more on our latest progress, read our 2021 GRI Sustainability Report and our 2021 Integrated Annual Report.
 
This involves a commitment to action across six key areas: Direct Operations, Supply Chain & Watershed Management, Collective Action, Public Policy, Community Engagement, Transparency.
Assured 12-month rolling figures (Q4 2019 to Q3 2020) for values excluding the acquisitions of Naturex, Vika and drom sites. These latter figures have not been assured by the third-party auditor. See the "Restatements of information" section for restatements.
Assured 12-month rolling figures (Q4 2020 to Q3 2021) for values including the acquisitions of Naturex, Vika and drom sites.
Component content
Discover our projects