Sustainability
Our approach to shaping a sustainable future
At Givaudan, sustainability means protecting our planet, colleagues, customers and consumers, and safeguarding the future of our business. We know that we can only live up to our Company purpose of 'creating happier, healthier lives with love for nature' if sustainability becomes an integral part of our everyday work.
Read our Sustainability Report
As our business grows, we must continue to act as a force for good in the world, working closely with our customers to meet their needs for more sustainable solutions and products, against the backdrop of a growing demand from society.
Although we still have work to do, we have a lot to be proud of. Our ground-breaking innovations are bringing us closer to a climate positive future. We aspire to have a positive impact on society and the environment, whether through our products, practices or profits. This aspiration requires whole supply chain collaboration, vigilance, bold action and accountability. To ensure that we continue to make progress and focus our efforts, we have set specific targets under each of our four sustainability pillars: Creations, Nature, People and Communities.
Our commitment to delivering on these targets and ambitions is central to our business. Givaudan's Board of Directors plays an important oversight role in setting this agenda and targets, while our Executive Committee leads our overall strategic direction and is accountable for reaching our ambitions and targets. Read more about the governance of our purpose, sustainability and in our 2022 Sustainability Report. 
Watch our CEO Gilles Andrier talk about being a successful, sustainable business
ESG rating and indices

CDP

Double 'A rating' for climate and water for four consecutive years and CDP Leaderboard recognition for supplier engagement.

EcoVadis

Awarded the EcoVadis Gold medal, ranking us in the top 3% out of 75,000 businesses.

Sustainalytics

A score of 20.9 and a chemicals industry ranking of 32 out of 562.

MSCI ESG AAA Rating

MSCI ESG AAA Rating since 2017.

FTSE4Good Index Series

Ranked in the top 2% in the FTSE4Good Index Series, among our peers.

SIX

Included in SXI Swiss Sustainability 25 Index.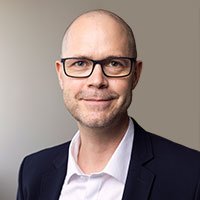 Hallvard Bremnes
Global Head of Sustainability
Chemin de la Parfumerie 5
1214 Vernier
Switzerland
T +41 22 780 9048