The sustainable development goals (SDGs)

We touch upon 10 of the SDGs
Component content
At Givaudan we touch upon 10 of the SDGs and we take action where we can have the greatest impact.
Givaudan embraces its role as a corporate leader in global efforts to safeguard the future of the planet, meeting today's needs without compromising the interests of future generations. The SDGs designed by the United Nations guide us in making positive impacts on the environment and wider society, helping us secure our business future.
We actively support the delivery of those SDGs where we believe can make the greatest impact and so focus on 10 of the 17 global goals.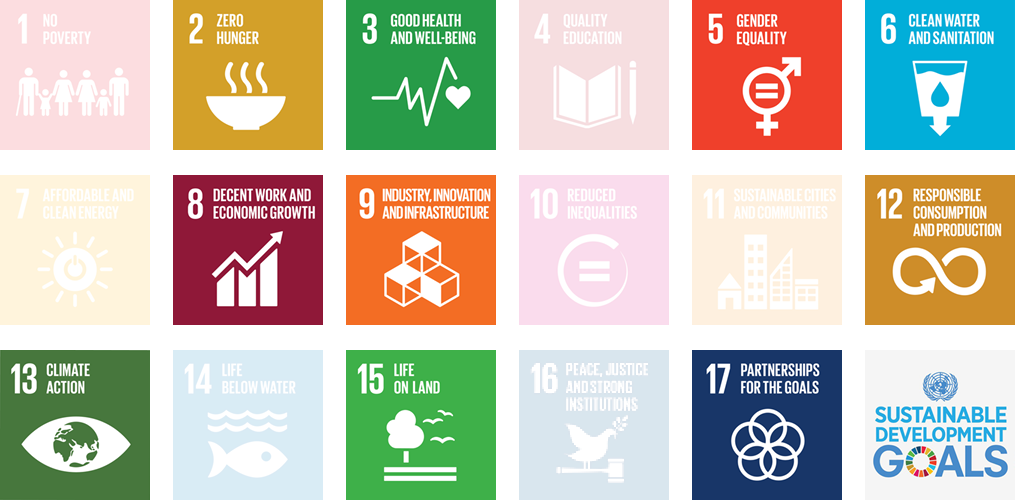 Component content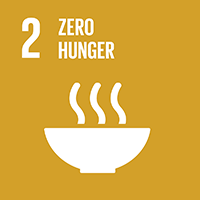 Zero hunger
Givaudan is committed to helping end hunger, achieving food security and improved nutrition, and promoting sustainable agriculture. We believe that through game-changing innovation in food and beverages we can encourage an uptake of healthier dietary choices, contributing to addressing global food challenges. By enabling access to plant-based protein ingredients, for example, our innovations are possible steps towards sustainably nourishing the growing global population. Givaudan relies on thriving local communities to source many natural ingredients and we work closely with our supply chains to encourage better nutrition among local producers.
---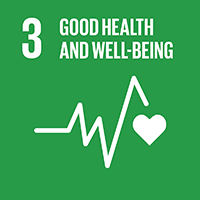 Good health and well-being
One of the key ambitions of our purpose is that by 2030, we will double our business through creations that contribute to happier, healthier lives. We are working hard to achieve this. For example, by developing solutions for food and beverage products with less sugar, fat or salt, we enable people to make healthier food choices. Our focus on good health and wellbeing is also supported by our people goals. We strive to improve how we care for our people by 2025 through access for everyone on our sites to mental and physical health initiatives, tools and training. We aim to reduce our total recordable injury rate by 50%. Through our Responsible Sourcing Policy, we set high standards for health, safety, social and environmental practices for both our Company and our suppliers. Through all of this, we are building a culture in which safety, health and environmental commitments are the personal responsibility of every employee.
---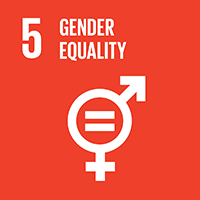 Gender equality
We are a leading employer in the industry, with a global staff of more than 16,800, including more than 90 nationalities. We reflect the societies and cultures in which we operate by providing opportunities for people of all backgrounds, gender and location. Driven by our purpose, before 2030 we aim to be a more balanced and inclusive Company. For example, before 2025, we will be rated among the leading employers for inclusion globally, and before 2030, 50% of our senior leaders will be women. Our policies and programmes keep us on track with these important commitments.
---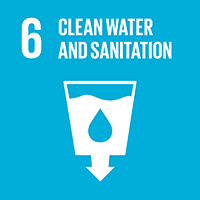 Clean water and sanitation
Water is an essential element in our operations and supply chain, and is managed within the framework of our Responsible Care Management System. For Givaudan, water stewardship means optimising the use of intake water through reuse and efficiency, and ensuring the quality of discharged water through analysis and treatment. In the workplace, we ensure the availability of clean water, sanitation and hygiene. By 2021, we had reduced our water intensity by 31% (vs. 2009). In 2020, we endorsed the UN's CEO Water Mandate. This UN Global Compact initiative brings together business leaders to address global water challenges and in 2021 we were awarded the CDP A rating for our actions on water preservation.
---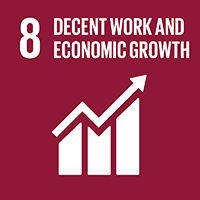 Decent work and economic growth
Our 2025 strategy, derived from our purpose of 'creating for happier, healthier lives with love for nature' is our five-year roadmap for how we will deliver sustainable value creation for all our stakeholders. Nurturing a place where our people love to be and grow is an important driver of this strategy. We value our employees and provide them with opportunities for growth and career development through training programmes, and we promote a multi-generational and diverse workforce that operates in an agile and collaborative way. Through our Human Rights Policy, we commit to respect human rights, to act with due diligence to avoid causing or contributing to human rights abuses through our own activities, and to prevent and address human rights abuses that are linked to our operations, products or services around the world.
---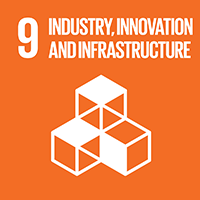 Industry, innovation and infrastructure
In line with our strategy to deliver profitable growth while having a positive, sustainable impact through our creations, people, nature and communities, our approach to innovation considers the potential impact of our processes and products on the environment. Our research into new solutions utilises green chemistry and opportunities derived from traditional and novel forms of biotransformation, biodegradability and upcycling. We identify novel technologies such as automation or greener processes that can improve our production environment. We continue investments in high growth markets, especially China and India. We are also developing infrastructure in remote areas such as the Amazonian basin in Brazil where, for example, we have a joint venture in a programme to train farmers and cooperative workers in responsible practices for guarana.
---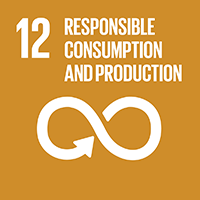 Responsible consumption and production
As our purpose guides us to show our love for nature in everything we do, we have set clear ambitions to help reduce our own environmental impact and that of our products. Our goal to become climate positive before 2050 and our bold ambitions on water and waste are two examples. As we grow together with our customers, we continue to work towards reducing waste and water consumption across our operations, and we have set stringent science-based targets for absolute greenhouse gas reduction. We innovate responsibly to offer sustainable new solutions based on green chemistry, to provide alternatives to animal testing, and to leverage biotechnical techniques and advanced fermentation methods to create new and existing molecules. Our new Sourcing4Good programme guides us in our approach to sourcing responsibly and is linked to our goal to source all materials and services in a way that protects people and planet by 2030.
---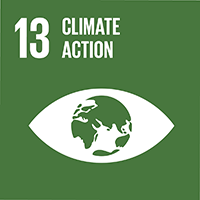 Climate action
Givaudan is working towards an ambition to become climate positive before 2050. This means reducing our absolute scope 1+2 GHG emissions by 70% before 2030 and becoming climate positive in our operations by 2040. Our scope 3 GHG emissions will be cut by 20% before 2030 and our supply chain will be climate positive before 2050. Givaudan's climate action targets have been approved by the independent Science Based Targets initiative in alignment with the global effort to keep a temperature increase below the two-degree threshold, a key goal of the 2015 Paris Agreement. We assess every aspect of our activities and those of our suppliers to find opportunities to limit our environmental impact, including our target for 100% renewable electricity by 2025. Our Responsible Sourcing Policy highlights our commitment to removing commodity-driven deforestation from our supply chains.
---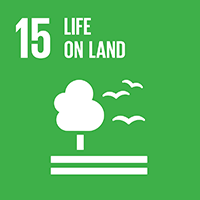 Life on land
Givaudan is committed to sourcing all materials and services in a way that protects people and the environment by 2030. As an industry leader with 250 years of heritage, we work in partnership with producers and suppliers to transform the way we source and create new value to be shared by all as part of our Sourcing4Good programme. We recognise that we have an important obligation to contribute to preserving the environment and the planet's biodiversity for future generations. Through our Responsible Sourcing Policy we request that suppliers comply with all applicable environmental regulations and always aim to reduce their impacts on nature and landscapes. Suppliers must implement environmental management principles that avoid any pollution of air, soils and water and, in parallel, conserve biodiversity and nurture biodiversity.
---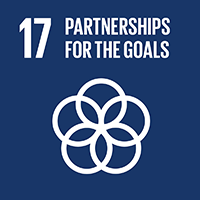 Partnerships for the goals
Collaboration is essential in delivering on our bold ambitions. The more we do together, the quicker we drive sustainable solutions and the faster we meet our targets. Our collaborations with an ecosystem of partners, from UN Global Compact to the World Business Council for Sustainable Development, RE100 and The Earthworm Foundation, help to inform and support our work on our most material sustainability issues. We have strategic relationships with suppliers, start-ups and partners allowing for even greater collaboration and co-creation to develop innovative solutions for the future. Examples of this include our Connect to Win programme for supplier-enabled innovation, our strategic collaboration to increase opportunities in biotechnology and our co-creation partnerships with many prominent players in plant-based proteins that caters to the strong shift towards plant-based meat alternatives and alternative protein sources.