Meet Anthony
Technician for Active Ingredients
"I'm a specialist in the fermentation process of production. I've been managing this production process for over 20 years, and I'm still fascinated by it. In fact, I'm still learning. I joined Givaudan a year ago, and I've learned a lot in a short time. For example, until now, I had never operated liquid form fermentation production, only in solid form."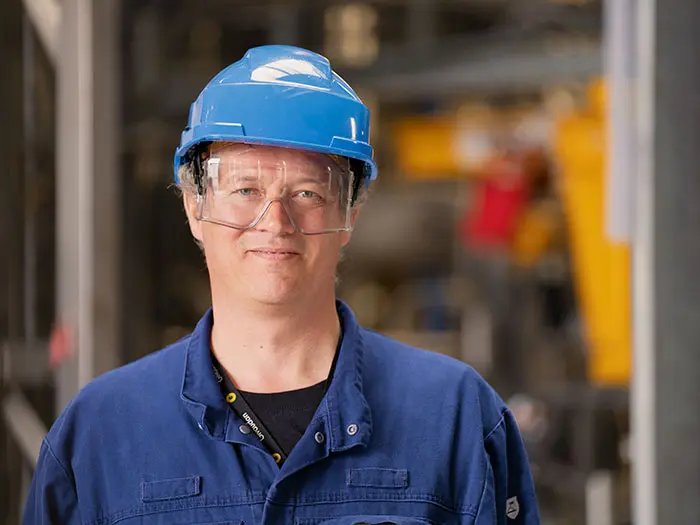 Tells us more about what you do at Givaudan
"In the production line, I'm responsible for ensuring the fermentation step runs smoothly, starting with sowing the vials through conditioning the products ready for delivery. It's diverse and satisfying conducting a project from beginning to end. I also find it fascinating: each step of production has its subtleties and instructions, and each beauty product has a different process. Every day is different!" 
Tell us about your day
"The first thing I do when I arrive at work is to write down the day's instructions on the board for the team. The board is our reference, so it's essential we update it as the entire team depends on it. 
Given my hours, I'm at home for lunch, but I spend time with my team during our breaks. When you work with a small group, you get to know each other very well, so this first year has been fun getting to know new people and building relationships with colleagues. 
For the rest of my shift, it's really about overseeing the operations, ensuring proper use of the machinery, and handling the products with care. Any number of things can go wrong in our roles, so you must always be focused and vigilant to follow the production line strictly. And it's always fun seeing the transformation from raw material to a 'finished' product."
And lastly, any advice or skills for someone wanting to follow in your footsteps?
"Be patient. Take the time to learn the skills necessary to grow professionally."