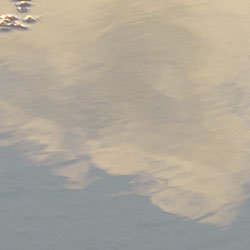 Responsibly managing the waste we produce
Managing waste responsibly
Component content
We work hard to manage the waste we produce in a responsible way. Our approach is based on reducing, reusing, recycling and recovering.
We reduce the amount we create as a by-product of our processes, we reuse where possible, we recycle in an effort to avoid disposal via landfill or incineration and where waste is incinerated, we recapture the energy.
Our 'No Waste' factory
We have set a waste management target to reduce incinerated and landfilled waste production per tonne of product by an average of 4% year on year. One of the ways we are getting closer to this is by working towards a circular economy model. In this model, durable goods are designed to be repaired rather than replaced, and biological materials are managed so they can be returned to the biosphere without contamination. It's estimated that 90% of the raw materials used in manufacturing become waste before the product leaves the factory, and 80% of products made are thrown away within the first six months.
Component content
On target
During the course of 2021, the amount of waste sent for incineration with and without energy recovery and landfill per tonne of product increased by 9% compared to last year's figure.
In total, we diverted 76% of all our waste in 2021.
The amount of waste diverted from disposal per tonne of product has increased by 44% since 2015.
The reduction of landfill is also a priority and half of our sites (31 out of 62) are without landfill waste.
 
We believe that minimising waste is closely connected to responsible sourcing. By using raw materials in a mindful way and promoting sustainable working practices, we can cut down the amount of waste we produce and improve our environmental footprint.
Progress on waste 2015-2021
 
 Waste generated by tonnes
2015 ¹
 
2020 ²
(restated)
2021 ³
 
Hazardous waste
26,219
34,085
43,026
Non-hazardous waste
36,758
69,152
81,021
For more on our latest progress, read our 2021 GRI sustainability report and our 2021 Integrated Annual Report.
 
Assured 2015 full year figures. These values exclude the acquisitions of Naturex, Vika and drom sites.
Assured 12-month rolling figures (Q4 2019 to Q3 2020) for values excluding the acquisitions of Naturex, Vika and drom sites. These latter figures have been included in the reported values, but have not been assured by the third-party auditor.
See the "Restatements of information" section for the restatements.
Assured 12-month rolling figures (Q4 2020 to Q3 2021) for values including the acquisitions of Naturex, Vika and drom sites.
Component content
Upcycling
As part of our efforts to reduce waste, we have also been exploring upcycling. Also known as creative re-use, upcycling is all about transforming waste materials into new items of better quality. Much more than a passing trend, it's a vital way for all of us to make better use of the earth's resources and reduce waste. Find out more about some of our upcycled innovations.
 
Discover our projects