Financial results
2019 Full year results
Excellent financial performance – fully on track to deliver 2020 guidance
Givaudan Group full year sales were CHF 6,203 million, an increase of 5.8% on a like-for-like¹ basis and 12.2% in Swiss francs when compared to 2018.
> Read the media release
5.8%
Group
sales growth
LFL
4.5%
Flavours
sales growth
LFL

7.3%
Fragrances
sales growth
LFL
¹ Like-for-like is defined as: (a) sales calculated using the invoicing exchange rates of the prior year, and (b) excluding sales of businesses acquired from the acquisition date until the period end date, up to 12 months from the acquisition date.  
Conservative debt profile
Long duration debt maturity profile – no new issuance to support acquisitions
The acquisitions of drom and Fragrance Oils have been financed using internal resources.
The refining risk of the next 3 years is very limited having the majority of the bond issued for a longer tenor.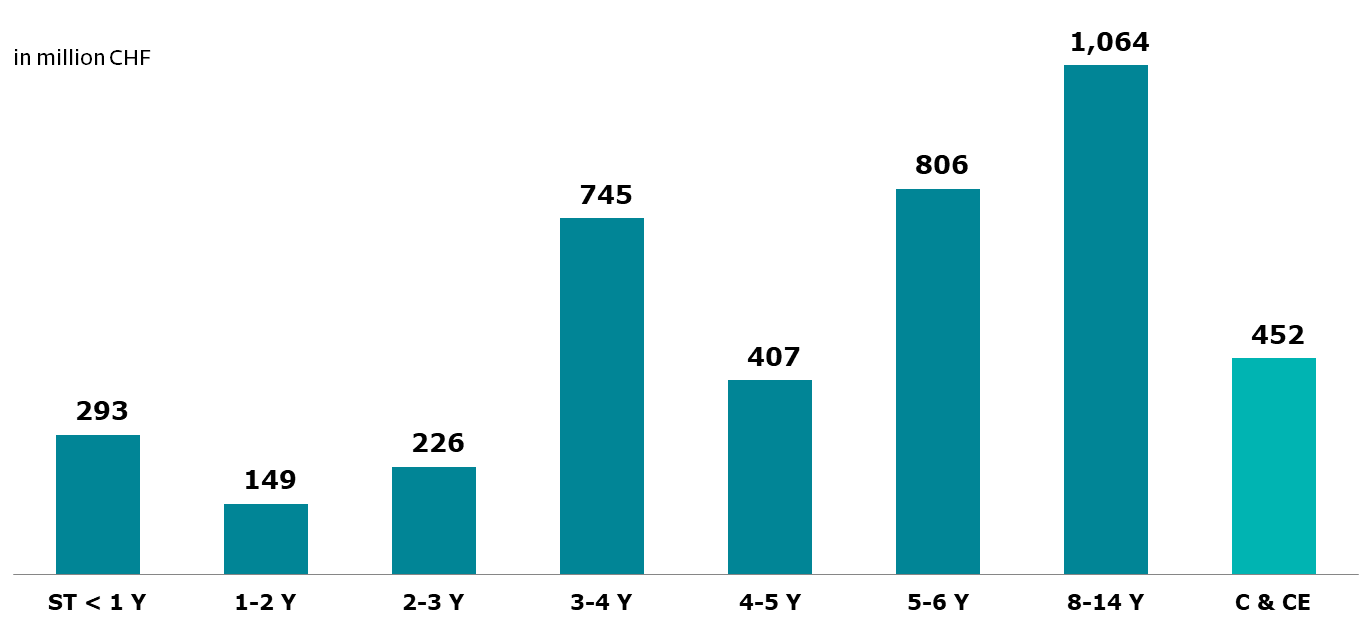 2020 Outlook
Further value through profitable, responsible growth is expected
We remain focused on continuing to deliver on our 2020 strategy, being mindful of the shifting market environment and maintaining our customer-focused mindset.
Building on the first three years of our strategic cycle, we are making strong operational progress against all areas of our three strategic pillars of 'Growing with our customers'; 'Delivering with excellence'; and 'Partnering for shared success'.
We aim to outpace the market with 4-5% sales growth and 12-17% free cash flow of sales, averages over the five year period of our strategy cycle.
We expect to maintain our current dividend practice. 
Our analysis tool ensures a better understanding and overview of our annual key figures by enabling customised reviews, comparisons and analysis in either tabular or graphic format.  
Our financial ambitions and roadmap for 2020 seek to ensure responsible growth and shared success for shareholders, customers and all key stakeholders.
Interested in our financial results? Here is the quick access to our earnings releases.