Investors
Offering sustainable return on investment
Our aim is to offer timely, comprehensive information to ensure transparency and quick access to corporate information. Since our stock market listing, we have continuously created shareholder value.
Download our latest investor presentation   Explore our investor fact sheet   Access our latest ad hoc announcements
Key figures 2020
Givaudan Group 2020 full year sales were CHF 6,322 million, an increase of 4.0% on a like-for-like basis¹ and 1.9% in Swiss francs when compared to 2019.
GROUP
4.0%
SALES GROWTH
LFL¹
EBITDA AS A
PERCENTAGE OF SALES
NET INCOME
IN CHF MILLION
DIVIDEND
PER SHARE IN CHF
Like-for-like (LFL) is defined as: (a) sales calculated using the invoicing exchange rates of the prior year, and (b) excluding sales of businesses acquired from the acquisition date until the period end date, up to 12 months from the acquisition date.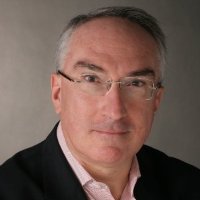 Pierre Bénaich
Head of Investor and Media Relations
Chemin de la Parfumerie 5
1214 Vernier
Switzerland
T +41 22 780 9053