Stories from past to present

Stories from past to present
Component content
Discover the multi-faceted stories that trace our proud heritage of creating taste and scent experiences over the past 250 years.
From the origins of aromatics to the latest innovations in flavours and fragrances, our stories link our past to the present and inspire us to imagine what's next.
Givaudan's odyssey to engage your senses
Component content
Givaudan's odyssey to engage your senses
Our roots go back 250 years to Grasse, France, where perfume was used to offset odours from the tanning process in glove-making. There, in 1768, Antoine Chiris transformed his passion for perfume from an artisanal business into an empire. 
So began our sensory journey. One marked by many successes, as well as challenges.
Givaudan's pioneers: Tracing our collective DNA
Component content
Givaudan's pioneers: Tracing our collective DNA
Imagine a strand of DNA, the molecule that contains the unique genetic code of all living organisms. It codes the instructions for making all of our body's proteins, determining how long we live, how we grow and perform. But can it also express culture? Behaviour? Values? 
Over two and a half centuries, the pioneering people of Givaudan have contributed many firsts to the flavour and fragrance industry. From the earliest artisanal creation of aromas and scents, to the industrial revolution that led to mass production in the 19th century, and today's increasing focus on sustainable solutions and innovative green chemistry, we have continually evolved and adapted. 
Component content

Discover the sense of taste
Component content
Discover the sense of taste
When it comes to flavour preferences today, some of the key factors are healthy choices and natural ingredients: the concerns surrounding sugar intake; the benefits of a more plant-based diet not just for the sake of animal welfare, but also for the environment; the desire to eat good fats and eliminate bad. Two-hundred-and-fifty years ago, at the start of Givaudan's odyssey in flavours and fragrances, such considerations were unheard of.
Over the centuries and decades consumer taste preferences have changed dramatically, and will continue to change. It is vital that flavour companies remain one step ahead and help food and beverages companies deliver products that meet ever changing consumer preferences. 
Component content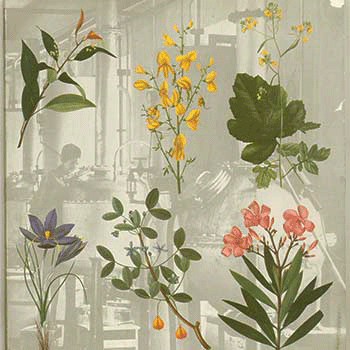 The power of scent
How our understanding of fragrance has changed. For 250 years Givaudan has been pioneering in the power of scent, on an ongoing odyssey to engage people's senses and make the world smell better.
Our ability to smell is the most powerful and evocative of all our major senses. When we experience a scent for the first time our brain registers the impression evoked and stores it for years, ready to bring us back to a memorable experience at a moment's notice. 
Even those of us working within the flavours and fragrance industry – surrounded by scent every day – experience the jolt of memory caused by a stranger's perfume or a nostalgically familiar laundry detergent.
Innovative ways we create
Component content
Innovative ways we create
A culture of innovation is as much about finding the right answers as it is about asking the right questions. Throughout our 250-year odyssey, Givaudan's pioneers have continually innovated new ways of creating flavours and fragrances by exploring questions in sensory experience.

Component content
The Givaudan collection: The iconic perfume bottle from boudoir to bijoux
The perfume bottle has long been coveted by collectors for its beauty and historical significance. The earliest examples of vessels made to hold scent are Egyptian and go back to 1000 BC. It is thought that the complex art of glass-making emerged primarily for the purpose of perfumery.
Component content
Our sourcing journey
Givaudan's approach to sourcing raw materials today is the continuation of a journey that began two-and-a-half centuries ago.
Read the story

Creative Fragrance Director
Component content
Creative Fragrance Director
Are you highly creative yet super-organised, both scientific and artistic, diplomatic, great at interpreting data and passionate about fragrance? If so, there is a little-known role, crucial within the fragrance industry, that could be perfect for you. 

Making the world taste great
Component content
Making the world taste great
Often the role of the flavourist goes well beyond creating flavours, into the realm of innovation and discovery as they work with new materials, researching to find ingredients that can help make the best tasting creations. 
Perfumery: art or science?
Component content
Perfumery: art or science?
Over the last 250 years we have seen huge leaps in science and art. Curie, Einstein, Darwin, Monet, Picasso, Kahlo: all instantly recognisable; all unquestionably either scientists or artists, whatever their medium or focus.
Over the same time, Givaudan has been a pioneering influence in unlocking the power of scent. Our perfumers have undoubtedly made history but, unlike these famous names, it isn't so easy to categorise them as scientists or artists.
Explore the podcasts of our experts Calice, Head of Perfumery School; Daniela, Vice President Perfumery; Nicolas, Vice President Perfumer; Rodrigo, Vice President Perfumery and Philip, Research Fellow giving their views about perfumery: an art or a science. 
Perfumery: art or science interviews
Component content
From passion to product: A drive to continuously deliver with excellence
Every day, thousands of employees around the world transform the original creations of Givaudan's talented perfumers and flavourists into products designed to satisfy the most demanding requirements. Their passion is to continue the Company's long history of delivering with excellence by ensuring the best possible customer experience.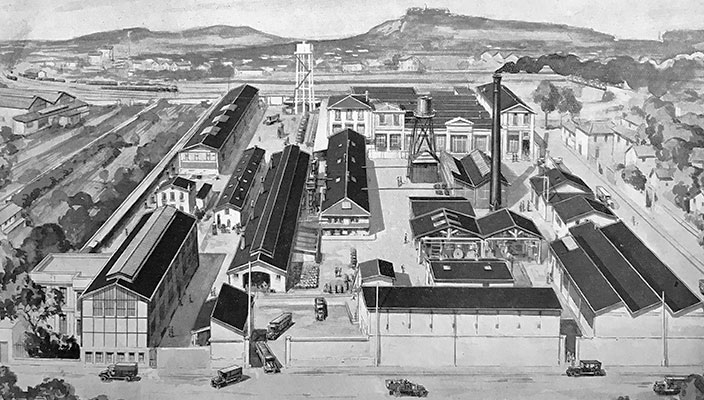 Artistic impression of the Argenteuil factory
Givaudan's ongoing story of expansion
Component content
Givaudan's ongoing story of expansion
Givaudan's 250-year odyssey would not be complete without a look at how our company has expanded over the years through acquisitions, strategic partnerships and investments. Today, we continue to grow our global footprint along with our capabilities to meet our customers' evolving needs.
Over two and a half centuries, across five continents and amidst constantly changing technologies, Givaudan's journey has been driven by one question: How can we differentiate and create value for our customers? From 1768 to 2018, the answer to that question has led us to grow and evolve in many different ways.