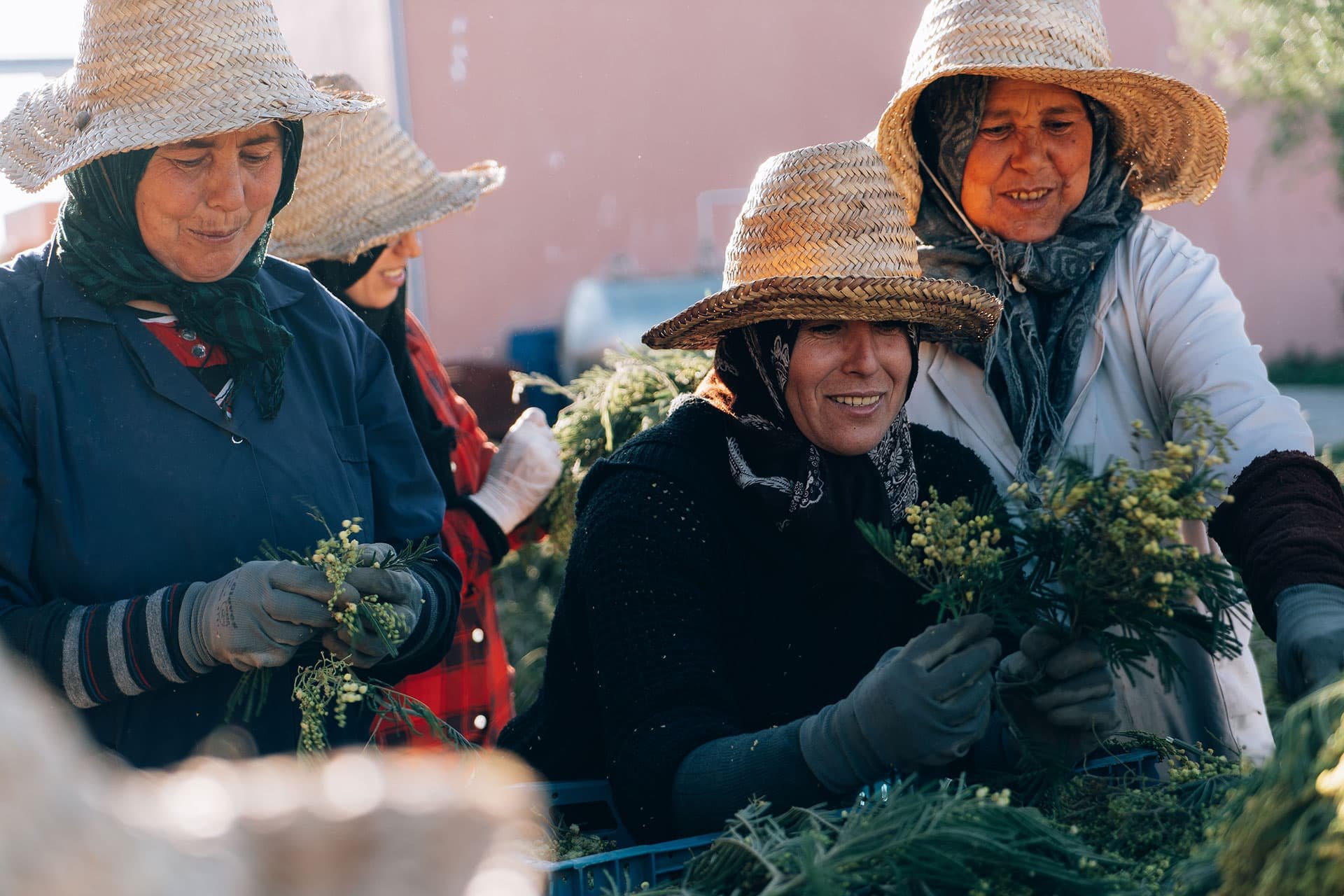 Communities
Improving lives in communities where we source and operate
Our business wouldn't exist without the communities where we source from and in which we operate. We want to ensure that local people benefit from working with us.
Listen to our CEO Gilles Andrier talk about communities
 
By responding to the needs within communities and using our business expertise as a force for good, we can improve lives through projects that support everything from health and education to enhancing environmental and agricultural practices.
The work of the Givaudan Foundation supports projects as diverse as a community garden in Milan, family meal boxes in Milton Keynes, UK, and health and nutrition workshops for vulnerable families in Colombia. All are steps on the road to realising our ambition to improve the lives of millions of people in communities where we source and operate by 2030.
How we're improving lives
Our business depends on the communities in which we source and operate. Ensuring that we positively impact the lives of community members is a fundamental part of living our purpose every day. Responding to both long-term and immediate needs within communities allows us to use our collective business expertise as a force for good. Creating mutually beneficial relationships with economic, social and environmental opportunities can improve lives. The critical question, however, is how we can contribute best.
In 2022, we focused on the strategy that will steer our progress towards this goal. We identified the key communities who need us most – our sourcing communities, communities where we are located and communities in our customers' markets – as well as the most impactful ways to positively contribute to them. To maximise our impact in achieving this,  we will focus our efforts on what we do best, on topics that are grounded in our core business.
Through collaboration and co-creation, we will support key communities through a series of flagship programmes which focus on helping build economic resilience and which contribute to health and wellbeing. In addition to drawing on work being done through existing initiatives such as Sourcing4Good, our agronomy programmes and the work of the Givaudan Foundation, we will work in partnership with our customers, and continue to draw inspiration from employee-driven projects led by Green Teams and the Imagin8 innovation incubator.
Sustainable practices and livelihoods
We work directly with local smallholder farmers, intermediate suppliers and partners to secure the long-term supply of the – often vulnerable – raw materials of natural origin we rely on. Our field teams travel to remote sourcing regions all over the world, cultivating personal relationships with producers that enable us to build trust and work together to ensure the long-term future of raw materials. Our work also contributes to more stable incomes to help improve the lives of these communities. When our teams can't be in the field, we bring transparency and stability to our supply chains by partnering with direct suppliers on improved sourcing models.
Green Teams 
In addition, our internal grass-roots initiative Green Teams, empowers and encourages local groups of employees to identify local opportunities to drive forward our sustainability and purpose ambitions as well as raise awareness of existing sustainable operations across Givaudan and deliver results. Their projects span our purpose and sustainability ambitions, from projects that tackle waste, to water-reduction initiatives, to replacing single-use plastics, to supporting our climate action efforts through initiatives such as reforestation projects. Our Green Teams make an impact across our entire organisation through sharing best practice from site-to-site and actively promoting a Company-wide sustainable mindset.
Discover more

Sourcing4Good

Our work at origin

The Givaudan Foundation