Italy: Responsibly sourcing bergamot from Calabria
From your first sip of Earl Grey tea to your favourite 'Eau de Cologne', the distinctive fragrant notes of 'citrus bergamia', commonly known as bergamot, greet you each day.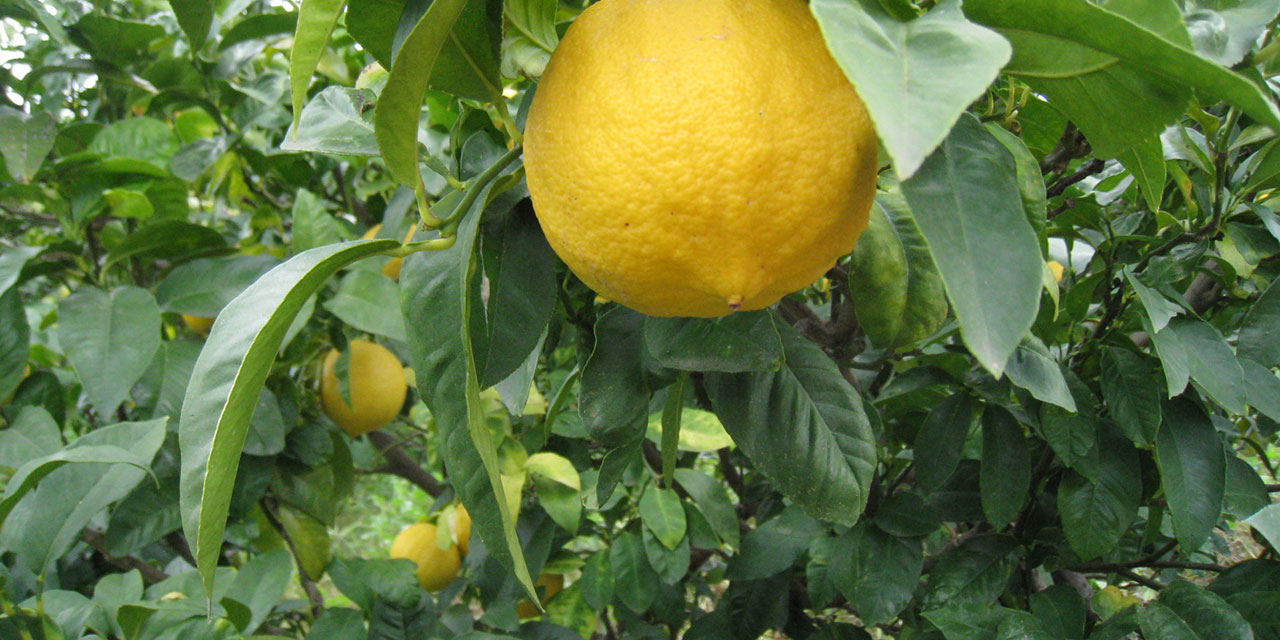 The sour citrus fruit whose aromatic skin delivers its essential oil comes almost exclusively from Calabria, southern Italy, where Givaudan is working with local producers to ensure responsible sourcing of this natural ingredient.
Nestled at the tip of Italy's toe by the Ionian Sea, in Reggio di Calabria, an iconic fruit quietly grows in family gardens and small farms to ravish the senses of millions of people all around the world. Bergamot, which the locals sometimes refer to as 'green gold', is found in this colourful, verdant land also known for its Riace Bronzes, a pair of ancient, life-size Greek statues.
The sour orange citrus fruit famed for its essential oil has been used in hundreds of flavour and fragrance applications for centuries, from Earl Grey tea to personal care products and fine fragrances. Ninety per cent of the world's production of bergamot oil is sourced from crop to factory in Calabria.
Since 2017, Givaudan has been conducting audits of its main direct suppliers and assessments of this complex supply chain. Behind the scenes of Calabria's exceptional history and scenery, around 1,300 smallholder farmers work on the bergamot trees. They pick the fruit and sell it to small processing companies, cooperatives and producers who transform the peel into essential oil according to strict standards for quality.
Givaudan's sourcing teams work with third-party auditors often trained as agronomists to conduct field visits across the bergamot supply chain. In close collaboration and with the active support of our direct suppliers, improvement plans are implemented to share best practices and close any gaps in agricultural and farm management practices against our Responsible Sourcing Policy. Our target is to ensure that 90% of our raw materials volume of natural origin is responsibly sourced by 2020, and the remaining volume by 2030.
Working in close partnership with the producers and growers enables greater transparency in the supply chain while providing a new source of inspiration for Givaudan's perfumers.
"This kind of close relationship with our supply chain also sparks new ideas in terms of how we can work with an ingredient, so as to develop exclusive new qualities of bergamot oil using a unique combination of extraction and crafting techniques. By bringing our perfumers into the field, we've been able to innovate exclusive new qualities of bergamot essential oil, focusing more on the juicy or green, zesty part of the fruit, so that they can create new olfactive signatures."  

Hervé, Director of Naturals
 
It takes four to five years for a bergamot tree to bear fruit, with each tree producing around 100 kilograms per year, and two trees to produce a single kilogram of essential oil. Bergamot production complies with the principles of organic farming and two of Givaudan's three main suppliers are members of the Union for Ethical BioTrade (UEBT) which sets high sustainability standards.
Discover more about the world's favourite flavour citrus
 

Discover our projects