India: Partnering with farmers to produce aromatic chillies
Givaudan has formed a partnership with a local chilli supplier to support producers in southern India in their struggles against issues from varying climate and soil conditions.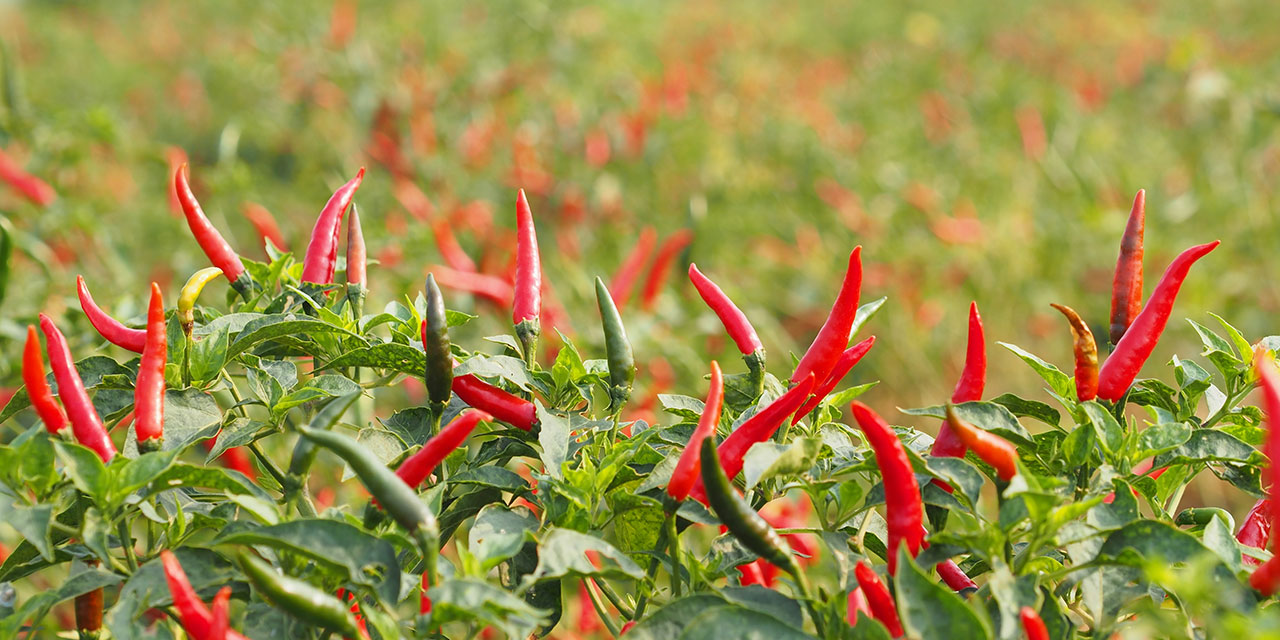 This partnership has allowed Givaudan to secure a stable supply of vibrant chillies, enhancing agricultural practices among farmers and in turn, quality and yield.  
It goes without saying that the chilli pepper is a wholly unique and delicious ingredient. That's why we are working alongside our local supplier to ensure sustainable and consistent methods of production, solutions to overcome issues confronting farmers in their work, traceability and community support, thereby guaranteeing the best quality chillies.
"The patchwork nature of the local industry is just one challenge we face in the journey to building a reliable, secure and high-quality supply chain. The sector consists of smallholder farmers who grow many different varieties. The lack of proper drying facilities to protect the crop from the rain and the temptation to abandon chilli in favour of other crops as prices fluctuate, all has an impact." 

Sumod, Category Manager Spices
 
Addressing the full chilli-growing cycle
One way of ensuring improved quality and yield is by showing farmers in Andhra Pradesh the importance of good agricultural practices.
A sourcing strategy to address the full chilli-growing cycle, from the nursery stage to harvesting and drying was designed. "The first step is to promote good nursery practices," says Sumod. "We want to ensure that farmers all grow the same variety in a uniform soil mix, by preparing their fields, analysing the soil and adjusting the use of fertiliser accordingly."
The use of solar bubble dryers, a low-cost technology that provides a simple alternative to sun drying, has helped to eliminate losses caused by the weather, as have tarpaulins. Moreover, the introduction of training and safety kits has helped to safeguard farmers from accidents throughout the crop cycle.
Supporting the communities we source from
Many of the farmers live in remote villages where access to education or proper healthcare is limited; problems include fewer committed teachers, a lack of teaching materials and insufficient medical resources. So, the programme offers support to improve schooling – by providing school supplies and teacher training as well as enhanced sanitation – and medical support – in the form of free periodic health checks.
All of this work has a place in our sourcing strategy. It benefits everyone engaged in the production and supply of chilli and allows us to meet our customers' demand for inspirational flavours.


Discover our projects