Venezuela: Forest conservation to secure the future of tonka
Venezuela is the source of the world's finest tonka beans, which grow wild in the forests. Givaudan partners with Conservation International to support the harvesting communities and secure the future of tonka.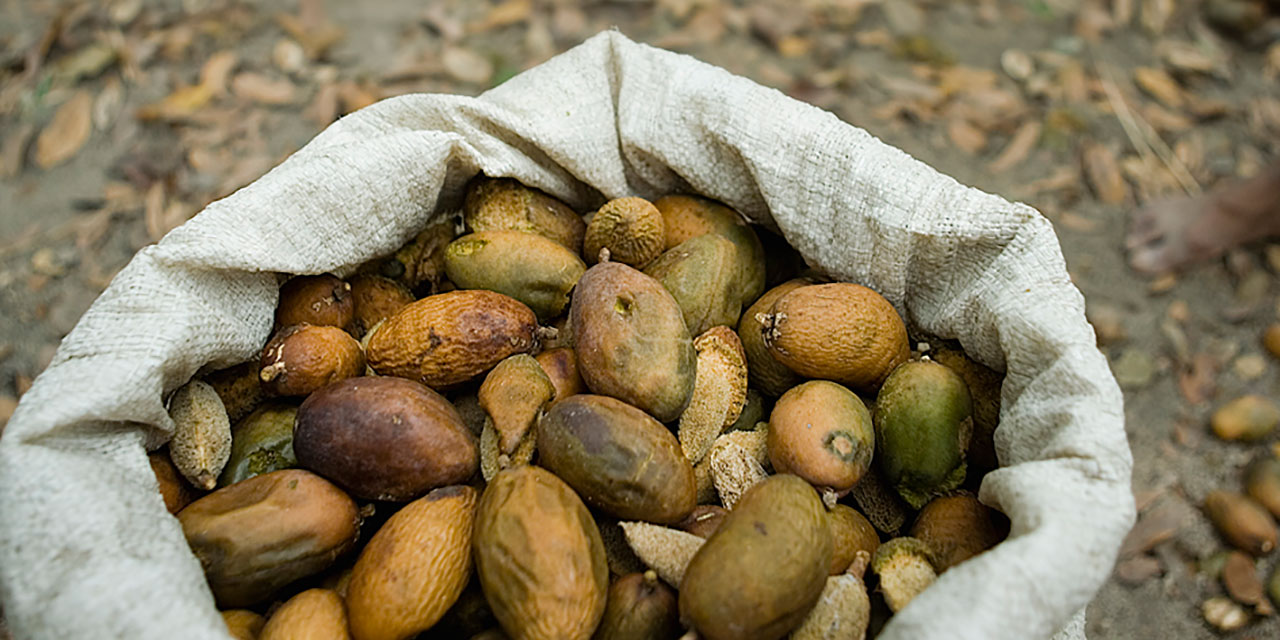 The future of tonka is bound up with the survival of the forest that is threatened by illegal hunting and fishing and demand for agricultural land. Since 2007, Givaudan has an on-going partnership with Conservation International to run a biodiversity preservation project in the forests of the Caura Basin.
Today, 92 families benefit from conservation agreements protecting 149,400 hectares of forest. Under the agreement, the local people maintain the trails through the forest and monitor changes in biodiversity; they can earn extra income by carrying out species counts and keeping watch for signs of logging.
"We realised that we had to support the harvesting communities to protect and conserve their natural environment and revenue. Our approach is to make what we call a conservation agreement. In return for guaranteeing an outlet for their tonka beans, the community takes responsibility for looking after their part of the forest."

Olivier, Head of Origination
 
The Company has also been able to help the community to develop capacity and organise itself to fulfil the agreement. "With our help, the people of the Caura Basin manage their business and work as an association, all of which is essential to the steady supply of tonka", says Olivier.
"The goal is to change the fortunes of the area for the long term. We assist the teachers in planning lessons about conservation to engage the younger generations, because this is not a one-shot project. It will take time, but we want to enable the people of the Caura Basin to continue to conserve their environment and make a fair and sustainable living for years to come. The results are already visible as more of the locals are joining the conservation effort. Since we began in 2007, I have seen people really take ownership of this project. More and more people come to the meetings and are taking back their forest," says Juliette, Conservation International's Private Sector Engagement Manager.
Givaudan is determined to support Conservation International in its effort to preserve the biodiversity of the Caura Basin.  By working in partnership with the local people, the Company can better understand its supply chain and improve traceability of tonka.
 
Discover our projects
Discover our projects