Natural citrus flavours to excite the senses

Component content
Imagine strolling through fragrant citrus fields, soaking up the zesty scent and vibrant colours of succulent, sun-ripened fruit.
Citrus, one of the world's favourite flavours, has almost magical capabilities to inspire and appeal to people around the globe. Our mission is to bring that magic to consumers in a sustainable way.
A passion for citrus
Givaudan first began importing and selling citrus essential oils in 1796. Today, with a global network of flavourists and a focus on responsible innovation, we offer the largest range of citrus flavours in the industry. From rare varieties, to local favourites, to the most successful fruits around the globe, our citrus collection includes flavours from many different countries. These include clean and clear label solutions, enabling our customers to meet consumers' demand for transparency. Our refreshing citrus flavours pair well with today's hugely popular functional beverages, which offer wellbeing benefits such as hydration.
Our citrus collection

Oroblanco

Grapefruit, USA


Konkan
Seedless lemon, India

Perão
Sweet orange, Brazil

Castagnaro
Bergamot, Italy

Sanguinelli
Blood orange, Spain


Component content
Partnering with UCR
Our very special partnership with the University of California, Riverside (UCR) helps us to remain at the forefront of creating sustainable citrus flavours. UCR is home to the world-leading Givaudan Citrus Variety Collection, housing more than 1,000 varieties of fruits from around the globe. This amazing biodiversity treasure gives scientists and flavourists unparalleled insights into these precious fruits – and how to protect them for future generations.
The research conducted at the Collection is nearly as varied as the number of fruits, ranging from the development of new varieties to understanding how to prevent disease. Collaboration with UCR typifies Givaudan's commitment to citrus; our partnership is without question a jewel in the crown of our citrus research.
Together, we explore and analyse rare and non-commercial varieties, enabling us to share fantastic insights and solutions with our customers. We have even discovered new citrus ingredients and tastes that have never before been applied in flavour creation.
As part of this game-changing partnership, Givaudan has collaborated closely with Dr Tracy Kahn, the curator of the Givaudan Citrus Variety Collection. The passion and expertise of Dr Kahn and her team have allowed TasteTrek® and our broader citrus programme to thrive.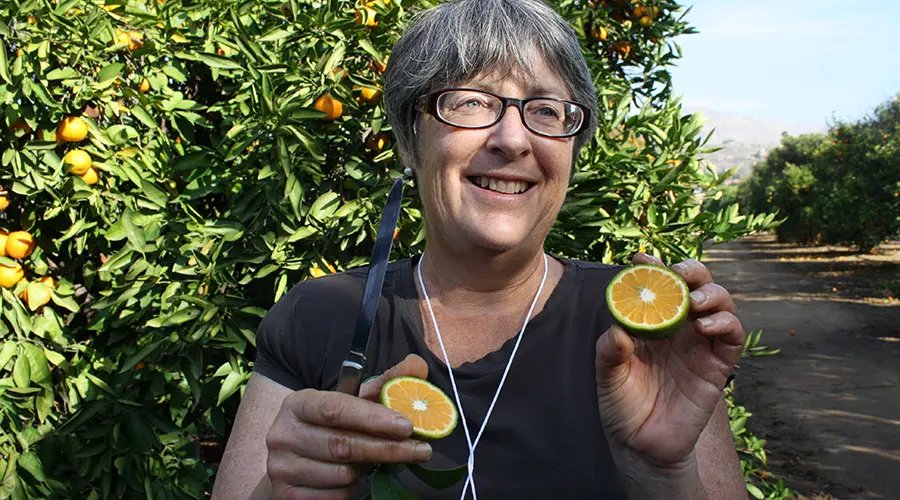 "Givaudan is a great partner to work with. Since first joining forces in 2006, Givaudan and UCR have built a strong, two-way relationship that has led to some extraordinary developments and discoveries. Our research is not only helping to carve out a more sustainable future for citrus; it also brings flavours inspired by our unique collection to consumers all over the world."

Dr Tracy Kahn, Curator of the UCR Givaudan Citrus Variety Collection
Component content
Citrus sustainability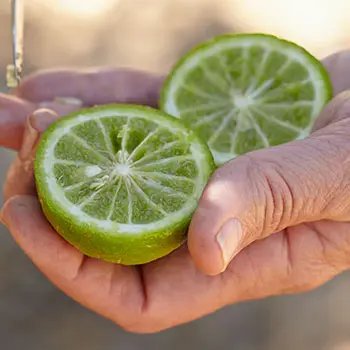 Reflecting our deep respect for the natural world, we train our flavourists to infuse sustainability into their work. The citrus market faces complex challenges, such as crop disease, weather events and rising demand in emerging markets, which we always take into consideration as we create.
In addition to protecting citrus biodiversity, Givaudan has decades of experience in managing supply, formulating products using sustainable practices and maintaining a pipeline of breakthroughs that provide sustainable innovation for today and tomorrow.
We regularly invite small groups of customers to explore citrus groves around the world as part of our TasteTrek® programme.
And, as schedules and travel can sometimes be challenging, we also offer a multi-sensorial virtual reality tool to bring the sights, sounds and smells of this much-loved ingredient directly to customers. These experiences enable our customers to discover the citrus landscape and co-create unique beverages that consumers love.
Component content
Discover more

Explore and connect with TasteTrek® Citrus

Every year, to educate and inspire our customers, we invite small groups to explore citrus groves around the globe.

TasteEssentials®: the world's favourite flavours

Iconic flavours that are loved all over the globe with our TasteEssentials® programme.