Brazil: Cultivating a bright future for guarana
Guarana has long been cultivated by family farmers in its natural home of the Amazon basin and in other parts of Brazil.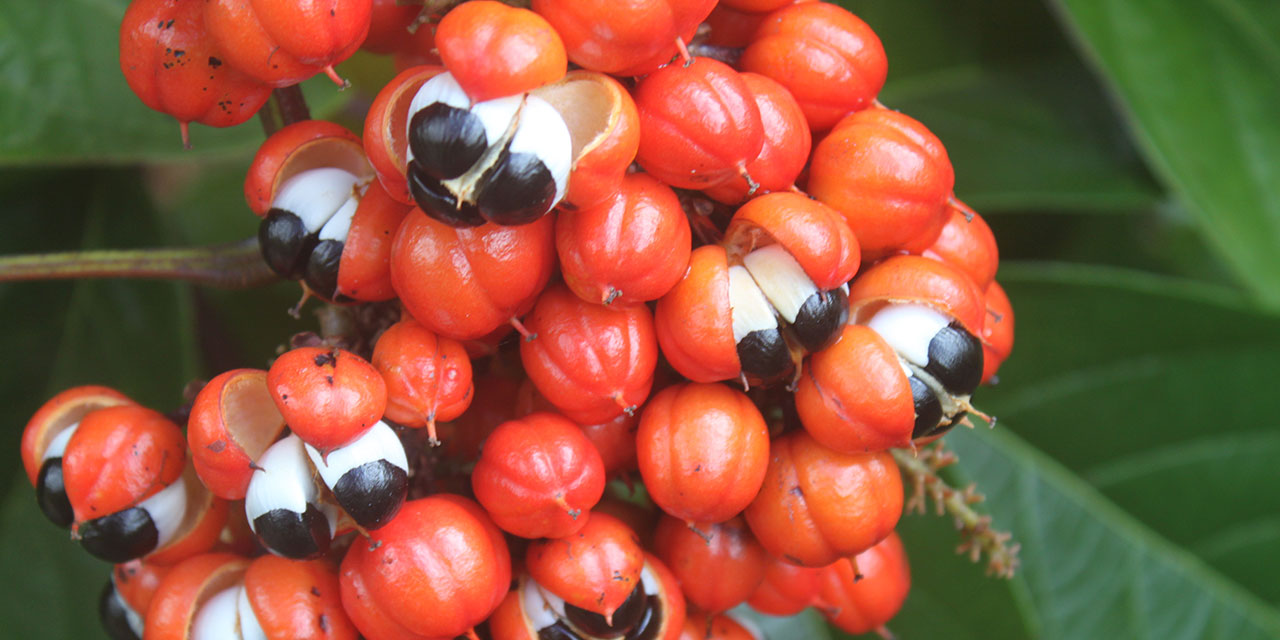 The extract of this beautiful fruit is an important component in many of our flavour creations, and we are committed to supporting producers and ensuring its preservation.
To this end, Givaudan is working in partnership with a local supplier to support a cooperative of 62 producer families in the southern Bahia region. Under the partnership, a full-time agricultural technician offers support and works with producers on fostering continuous improvements in production and compliance with local environmental laws. 
This collaboration, sponsored by the Givaudan Foundation has led to the installation of new ovens for drying guarana seeds and the promotion of good agricultural practices. The project's aim is to implement a soil nutritional rebalancing strategy using organic inputs distributed to the farming community; results will be tested between 2018 and 2020. 
By helping the guarana cooperative to develop better practices, we are creating new value in the supply chain for our business, our suppliers and customers. Enhanced productivity helps preserve the local environment and biodiversity – growers require less land, which reduces environmental pressure on the Brazilian Atlantic Forest.  
"We'll continue to take direct action to make life better for all those in the cooperative by running social projects to improve sanitation and education. We believe the people who live and work at the source of our ingredients make an important contribution to our business."

Alessandra, Purchasing Manager
Discover our projects