Madagascar: On the clove leaf trail
Our local presence in Madagascar helps us to secure a stable supply and to increase transparency while mitigating environmental impact with the help of The Givaudan Foundation.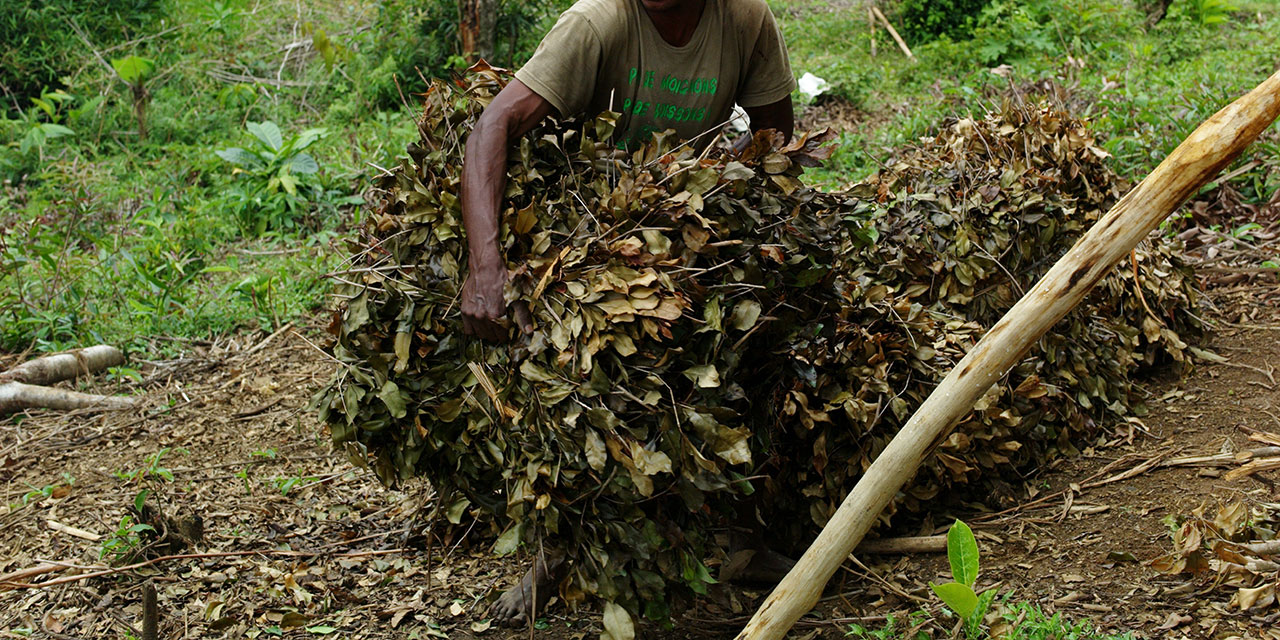 Our field teams are dedicated to travelling the region, often to the most remote corners, to visit and buy clove direct from farmers, distillers and producer associations, establishing a collection network built on trust and loyalty.
Of the many aromas and flavours to be found in the island's exotic flora, the warm, spicy smell of clove is an essential ingredient for so many of our inspirational flavours and fragrances.
"Our clove leaf oil collection network is successful thanks to the human relationships that are developed and nurtured by our local Givaudan buyers. Through our regular visits and discussions with clove leaf oil producers that go beyond simply purchasing essential oil, we are able to develop strong ties and deeper trust. This, in turn, enables us to foster the long-term future of the supply of this key raw material."

Renaud, former General Manager of Givaudan Madagascar
 
Offering a helping hand to locals and their environment
Our local commitment does not stop there. We work with over 400 producers in 23 producer communities to improve their quality of life and to preserve the local natural environment.
Our clove leaf oil collection network has achieved a first certification, showing our dedication to fair and ethical trading relationships.
The Givaudan Foundation funds a natural resources preservation project to replant trees used as firewood in the distillation process. With the help of an NGO, the producer organisations plants more than 80,000 trees every year. 
Strengthening the local economical fabric
To further support local value creation and security of supply, we opened a transformation plant in Madagascar where the clove leaf oil gathered by the network is processed rather than exported in its crude form for transformation elsewhere. The NATEMA (Natural Extracts Madagascar) plant is a joint venture with our longstanding local partner Henri Fraise Fils.
Together with the collection network and the transformation facility, we contribute to the development of a constant supply of clove oil and its derivatives, both in terms of quality and quantity, while generating new value for our business, suppliers and customers.
Discover our projects