عربى | Bahasa Indonesia | 简体中文 | Nederlands | Français | Deutsch | English | 
हिंदी | Magyar | 日本語 | Bahasa Melayu | Português | русский | Español
---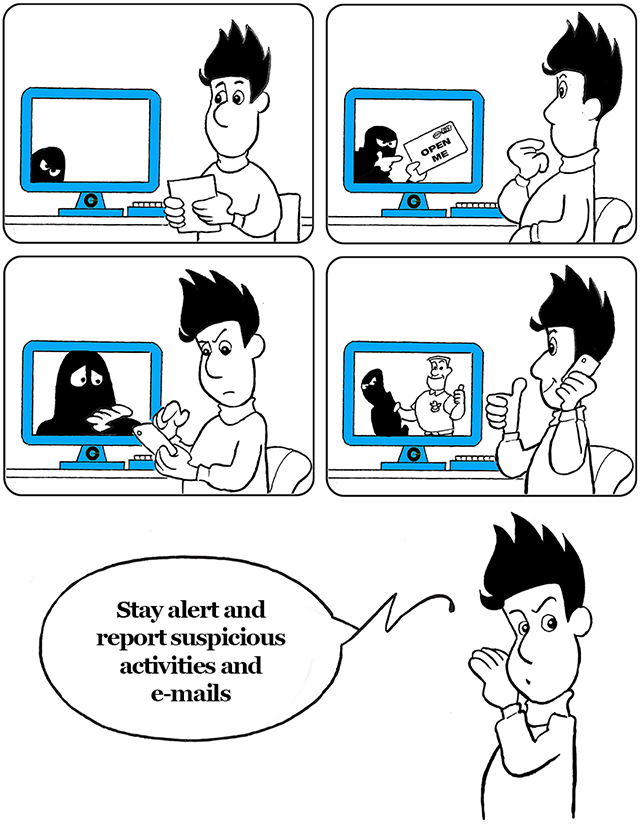 ---
The risks
| | |
| --- | --- |
| | One of the most frequent ways of stealing sensitive information (credit card numbers, password) or money is to mislead the victim by letting him or her believe the request is legitimate. |
| | A typical attack of this kind is called CEO Fraud, in which a cybercriminal pretends to be a CEO or senior executive, forcing the employee to do something he or she should not do, pushing them to bypass internal controls. |
| | Such cybercriminals can even call you at home, often pretending to be from Givaudan IT or any other service desk organisation. Instead of fixing real issues, they install a malware on your PC to steal data or money from you. |
---
Useful tips
| | |
| --- | --- |
| | Always be suspicious when someone you do not know nor trust asks you for information you judge personal or confidential. |
| | In case of any doubt, double check with your manager or a colleague. When someone suspicious calls you directly, ask the person for their phone number to call him or her back – this is usually a good way to have them running away. |
| | Never bypass security policies. |
| | Report any suspicious activity or e-mail to your IT service desk or to your manager. |
---
Scary statistics

German firms have lost millions of euros to organised crime in a scam dubbed 'CEO Fraud' that uses faked memos from top executives to entice accounting personnel to transfer funds.

In 2017, more than 2.5 billion confidential business records were reported stolen or compromised.

The number of technical support victims had risen by 86% in 2017.