Top 10 Information Security tips campaign
عربى | Bahasa Indonesia | 简体中文 | Nederlands | Français | Deutsch | English | 
हिंदी | Magyar | 日本語 | Bahasa Melayu | Português | русский | Español
---
Cybersecurity is an important topic in today's environment. There are many cyberthreats that can harm a business, including Givaudan, and to a larger extent, you as an individual.
Who has not received a fraudulent email claiming that you won a prize, then manipulating you to click on a malicious link to steal important information?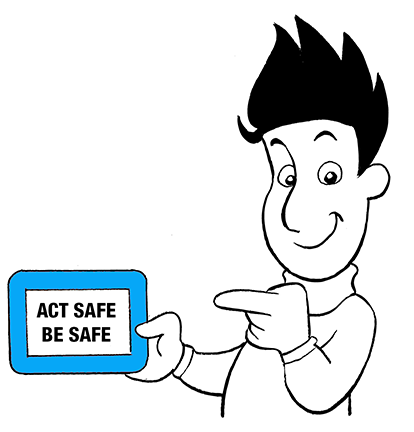 Did you know that half of all businesses were hit by cybercrime in 2017? On average in 2019, a business will be targeted by a cyberattack every 14 seconds!
In this context of digital insecurity, Givaudan is willing to share with you the Top 10 Do's and Don'ts tips critical for you to know and apply to remain secure in your digital life. 
Every Tuesday over the next ten weeks, Arthur will guide you through one Information Security tip by explaining to you the risks behind the situation and the right behaviours to adopt.
We do hope you will enjoy this campaign and that you will not only find it useful at work, but also at home.
"Our unique know-how enables us to delight our customers. This know-how resides in data. Protecting this data is as essential as the value Givaudan brings to its customers. Information Security is everyone's responsibility."
Gilles Andrier, Chief Executive Officer
"Givaudan business relies more and more on Information Systems, which makes Information Security increasingly important for our business resilience. Everyone in the Company must be responsible to keep our digital environment secured."
Anne Tayac, Head of Givaudan Business Solutions
"Having the right technologies to protect us is important. Ensuring you are aware of the cybersecurity risks and follow good practices is equally critical. Better be safe than sorry."
Fabien Jaunault, Head of Information Management and Technology