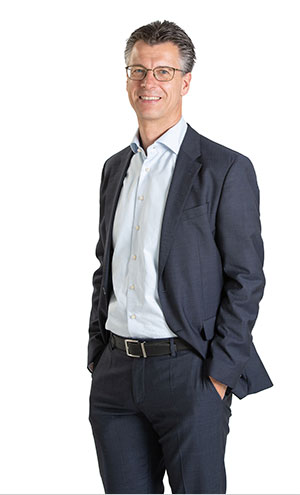 Businessman
Swiss national, born in 1967
Non-executive
First elected 2020
 
Olivier Filliol started his professional career as a strategy consultant with Bain & Company, working in the Geneva, Paris and Sydney offices. He joined Mettler-Toledo International Inc. in 1998 and since then served in various positions including General Manager of the company's North American checkweighing operations, Head of Process Analytics and Head of Global Sales, Service and Marketing. 
He will step down from his Executive role in April 2021, after which he will remain member of the Board of Directors of Mettler-Toledo.
In January 2008, he was appointed President and Chief Executive Officer of Mettler-Toledo and since January 2009, he is also member of its Board of Directors.
Olivier Filliol holds a Master (lic. oec.) and Ph.D. (Dr. oec.) in Business Administration from the University of St. Gallen, Switzerland. He also completed executive education at the Business School of Stanford University.