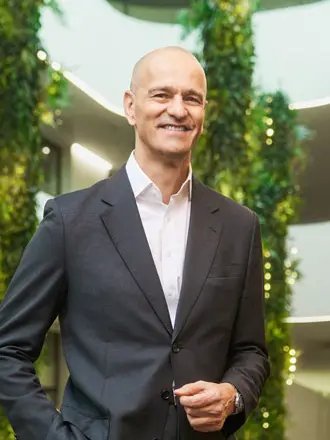 Italian national
Born in 1963
Non-executive
First elected in 2023
Roberto Guidetti started his career in 1988 at Procter & Gamble where he held positions in Marketing and General Management in Italy, Greece, United Kingdom, China, lately becoming Vice President & General Manager of Procter & Gamble Taiwan. Between 2007 and 2013 he held positions in Business Strategy and General Management for the Coca-Cola Company in China, until the latest position of Vice President, Mainland China Franchise, responsible for the P&L of the operations of the company in China, managing the JVs with Swire, COFCO and Bottling Investment Group.
Since 2013 he is Group CEO of Vitasoy International Holdings Ltd., a company active in the food and beverage industry, and since 2014 also serves as one of its directors.
Roberto Guidetti holds the following mandates in companies quoted on an official stock exchange: in addition to his position at Vitasoy International Holdings Ltd., he is a member of the board of Ariston Group (Italy), a manufacturer of heating systems and related products.
Roberto Guidetti graduated in Economics and Business at the University of Bologna and completed an MBA in Corporate Organisation at the C.U.O.A. of Altavilla Vicentina. He attended the Executive Education program at Harvard Business School.