Active cosmetic ingredient to counter hair ageing
Hair ageing is a concern worldwide: our studies show that 59% of consumers on average are worried about hair ageing and over 60% of them are currently bothered by hair colour loss.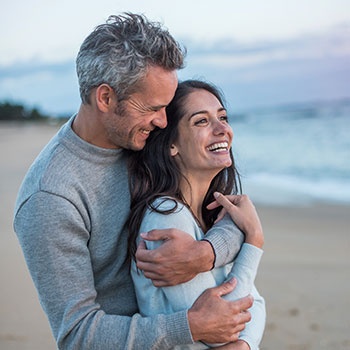 While genes can play a large role in hair whitening, free radicals directly induce the premature greying of hair for both men and women. Most existing hair pigmentation solutions are based on hair colourants, which artificially repigment the hair shaft but do not address the underlying problem. Our skin experts have designed Darkenyl™, which counteracts the hair whitening biological process.
It does this through the combination of two synergistic molecules, a plant polyphenol and a soluble precursor of melanin synthesis. This allows it to boost hair stem cell proliferation by 30% and migration, helping develop new melanocytes – specialised pigment cells – in the hair matrix.
Its antioxidant properties enable the reduction of free radical damage in hair follicles and helps to protect existing melanocytes (+189%). Once the hair matrix has been repopulated with new pigment cells and both new and existing ones are protected, Darkenyl™ delivers its melanin synthesis precursor to reactivate the production of the melanin that gives hair its colour.
A clinical study demonstrated the significant consumers' benefits of Darkenyl™: in four months, volunteers had more than three times less white hair per cm², with up to -56% reduction of white hair.
The unique action of Darkenyl™ is patent-pending, gender independent and can be used on any hair type or colour – it also shows progressive and long-lasting results.