Building our business, touching your emotions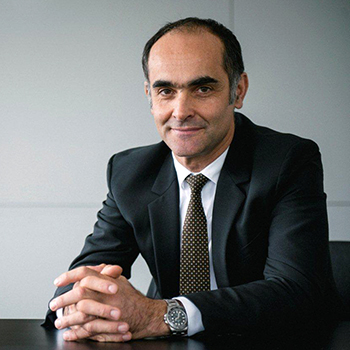 "Our vision is to inspire emotion through our creations every day, everywhere, as we strive for a better tomorrow." 
Gilles Andrier, CEO
Ambitious targets driven by our growth strategy
In 2010, Givaudan set itself ambitious mid-term financial targets. By executing our five-pillar growth strategy, we deliver on these goals: sales and market share gains that outperform the underlying market growth, achieving industry-leading EBITDA margins, an annual free cash flow (FCF) of 14-16% of sales in 2015, whilst returning over 60% of FCF to shareholders. See our disclaimer.
Ambitious mid-term guidance

1 whilst maintaining a leverage ratio of no more than 25 percent,  2 Sales growth assumes a market growth of 2-3%
Five-pillar growth strategy
Givaudan sources materials in ways that preserve the environment, stimulate the development and well-being of communities, and safeguard the efficient use of resources for the long-term. We recognise that, on the one hand, the earth's resources are finite and that on the other, our very business is founded on using some of the planet's most precious natural ingredients.
Our aim is to always be by our customers' side, acting as a true partner who can bring innovation, market and consumer insight and commercial expertise to develop fragrance and flavour creations that help grow brands and delight consumers the world over. We are building on our strategic partnerships with our main customers and developing our presence with accounts and product categories where we are currently under-represented and where we have the opportunity to expand.