A journey that began two-and-a-half centuries ago
Givaudan's approach to sourcing raw materials today is the continuation of a journey that began two-and-a-half centuries ago. 
In 18th century Grasse, France, the Chiris family of perfumers became the first to venture far beyond their borders in pursuit of precious natural ingredients. The second in the dynasty, Anselme Chiris, travelled the world in search of the most aromatic and flavourful exotic naturals. His successor, Léon, expanded on this strategy, acquiring land and creating plantations and factories in Algeria, Central Africa, the Congo, the Comoros islands, Madagascar and Indochina.
By the early 1900s, their empire reached all the way to the banks of the Yangtze River, where they sought that most prized of perfume ingredients: musk. From India to Indonesia, they collected and processed highly aromatic plants like star anise, benzoin, vanilla, citronella, clove and ylang ylang.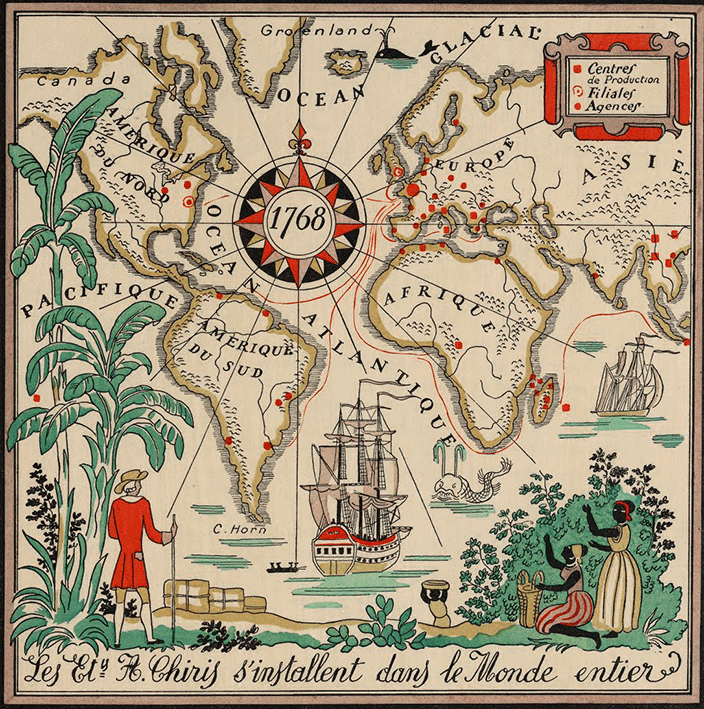 Sourcing for Shared Value
Sourcing for Shared Value
What has changed in 250 years? Aside from the huge leaps forward in technology, today's consumers want to know more about the ingredients that make up their preferred products. What is it made of? Where does it come from? How is it produced?
To help our customers answer those questions, Givaudan continues to break new ground by pioneering innovative sourcing practices under an approach we call 'Sourcing for Shared Value'. One of the key pillars is the Company's Responsible Sourcing Policy, published in 2016, the first of its kind in the flavour and fragrance industry. It sets standards to ensure that all raw materials are produced in a way that respects people and the environment. 
Givaudan's Responsible Sourcing Policy
"Givaudan's Responsible Sourcing Policy sets out what we expect of our suppliers no matter where they are in the world. The scope is broad, covering everything from human rights to workplace safety and hygiene, environmental and business integrity practices."

Johannes, Head of Global Procurement Excellence and Responsible Sourcing
Responsible Sourcing programme
Responsible Sourcing programme
In 2017, the Responsible Sourcing programme, designed to implement the policy, was expanded with a set of ambitious targets: by 2020, all main direct suppliers are expected to achieve full compliance with their audits; 90% of raw materials volume of natural origin should be responsibly sourced. Givaudan considers as responsibly sourced those materials for which no gaps have been identified during the supply chain assessment or where appropriate improvement plans are in place.
"Our programme is pioneering in the sense that we are going further to understand the full picture. Beyond audits of our main direct suppliers, we are mapping entire supply chains all the way to the farm level. This provides us with data on the number of intermediary suppliers, for example, and a basis for us to carry out field assessments to identify areas for improvement in social and environment practices in our supply chain. Ultimately, this approach leads to greater transparency for our customers."

Aïsha, Responsible Sourcing Programme Manager
Sourcing at Origin
Beyond evaluating and continually improving the compliance of its supply chains, Givaudan's approach to sourcing also involves working in close partnership with smallholder producers and establishing collection networks to secure the long-term supply of critical natural raw materials. By providing a regular outlet for their production, and training the local growers on best agricultural practices, we help producers through our Sourcing at Origin programme to develop new value in their crops and further strengthen the economic fabric of their communities.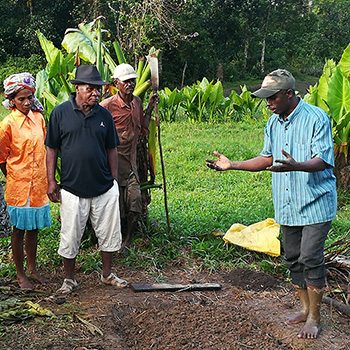 Communities at Source
Our Communities at Source practice further supports local producer communities through a variety of social and environmental projects, from working with farmers on reforestation in Indonesia to supporting schools in Madagascar, Laos, the Comoros islands and Haiti.
Many of these initiatives receive funding from the Givaudan Foundation, a not-for-profit organisation working in collaboration with NGOs, other local partners and the communities themselves.
Learn more about the Givaudan Foundation
From our earliest pioneers to those who innovate new sourcing practices today, the methods may have changed but our commitment is constant: leading the way in sourcing raw materials for flavours and fragrances.
What is a collection network?
What is a collection network and how does it work? How does Givaudan work with suppliers to improve Responsible Sourcing practices? How do we create shared value? Listen to our podcasts to learn more about Givaudan's pioneering ways of sourcing.  
Givaudan's pioneering Responsible Sourcing Programme
Securing the long-term supply of our natural ingredients