The powerful potential of plants
The powerful potential of plants
Just like Givaudan's expertise in blue technology our developments in active cosmetics developed from green technology – i.e. plant and vegetable sources – are characterised by their highly sustainable nature.
Throughout the ages, societies have looked to the oceans and the minerals contained in our seas to heal and soothe skin, benefitting from the rich source of anti-ageing or hydrating benefits found in the briny waters or the sea bed.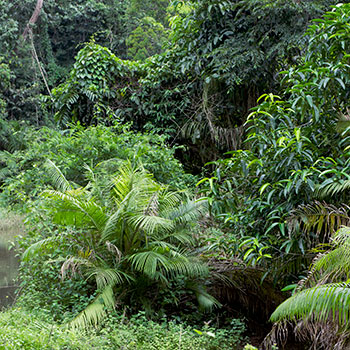 When exploring the potential cosmetic benefits of plant-based molecules, Givaudan teams are inspired by ancient savoir-faire, such as traditional Chinese medicine, or the age-old tradition of phytotherapy, to guide us in our modern-day research. 
The beneficial properties of plants are well documented, but remain little known and under-used in contemporary skin care science.
Givaudan active beauty experts are rendering these techniques even more environmentally friendly by exploring ways to unlock the skin care benefits of plants in our portfolio of sustainably sourced natural ingredients, which have historically provided raw materials for our fragrance creations. Creative, sustainable innovation such as this ensures we can do more with less, by finding two applications from just one source.
This concept aims at using all parts of the plant to optimise the usage and reduce waste, further emphasising the synergies between fragrance and the cosmetics world.