Green biotechnology
Unleashing the power of plants
How we leverage green biotechnology to unlock the powerful potential of plants in our portfolio of sustainable and natural ingredients.
Givaudan's continual quest for innovation in beauty is inspired by the age-old journey of looking to the natural world for ways to heal, protect and nourish the skin. Driven by our purpose, we show our love for nature in everything we do and deliver creations that enable more people to enjoy happier, healthier lives.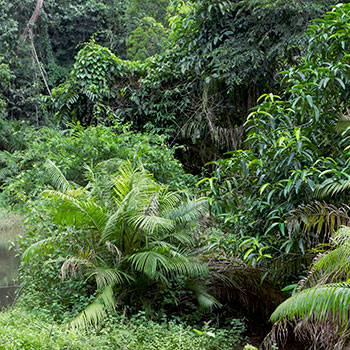 Green biotechnology is just one of the ways that Active Beauty is working to offer the latest sustainable skincare trends to our customers. Advanced extraction techniques allow us to capture the most precious metabolites of plant cells and obtain extracts with augmented phytoactive profiles and improved performance. 
Our approach is to use every part of the plant to optimise the use of resources and reduce waste.
Through our recent partnership with Bio FD&C, a leader in plant cell culture, we explore new avenues to leverage the untapped properties of plants through stem cell cultures and phytopeptides. Expanding our expertise by joining forces and leveraging 160 plant cell lines has already enabled Givaudan to introduce unique new active ingredients for hair and skincare such as K-Phyto™ Camelia and K-Phyto™ GHK.