Finding smarter ways to understand what consumers want
Consumers are at the heart of our flavours business. So consumer trends, both local and regional, need to be identified, defined, and underpinned by research.
In the pursuit of fully understanding consumer desires, Givaudan has developed different approaches to delivering quantitative and qualitative research, aided by our own advanced SmartTools technologies.
SmartTools translate information into flavour creation
Creating flavours for our customers is a science. That's why Givaudan Flavours created SmartTools, proprietary hardware and software technologies that allow people to engage directly with the equipment and smell aromas. These tools enable us to translate consumer information into actionable data for flavour and taste creation.
Creating consumer-driven flavours
Our consumer and sensory insights teams use SmartTools to bring about unique advantages to the flavour creation process. Initially, these technologies were solely used to help our flavourists to develop better flavours. Gradually, however, as these tools evolved, and critically, were reduced in size, it became clear that we could use them in the process of working directly with consumers to better understand their preferences. That's what SmartTools does today, helping to create consumer-driven flavour profiles that enable our customers to build successful brands.
The key tool, which comes in a variety of sizes, is the Virtual Aroma Synthesizer® (VAS). Efficient and precise, VAS allows for a faster generation of concepts, with 'real time' flavour creation. It can be quickly and easily manipulated to generate flavours, and allows for customer involvement and interaction with our own teams. Reduction in size has led to the MiniVAS and now the Half-MiniVAS, making the technology much more portable and easy to set-up for consumer testing trials.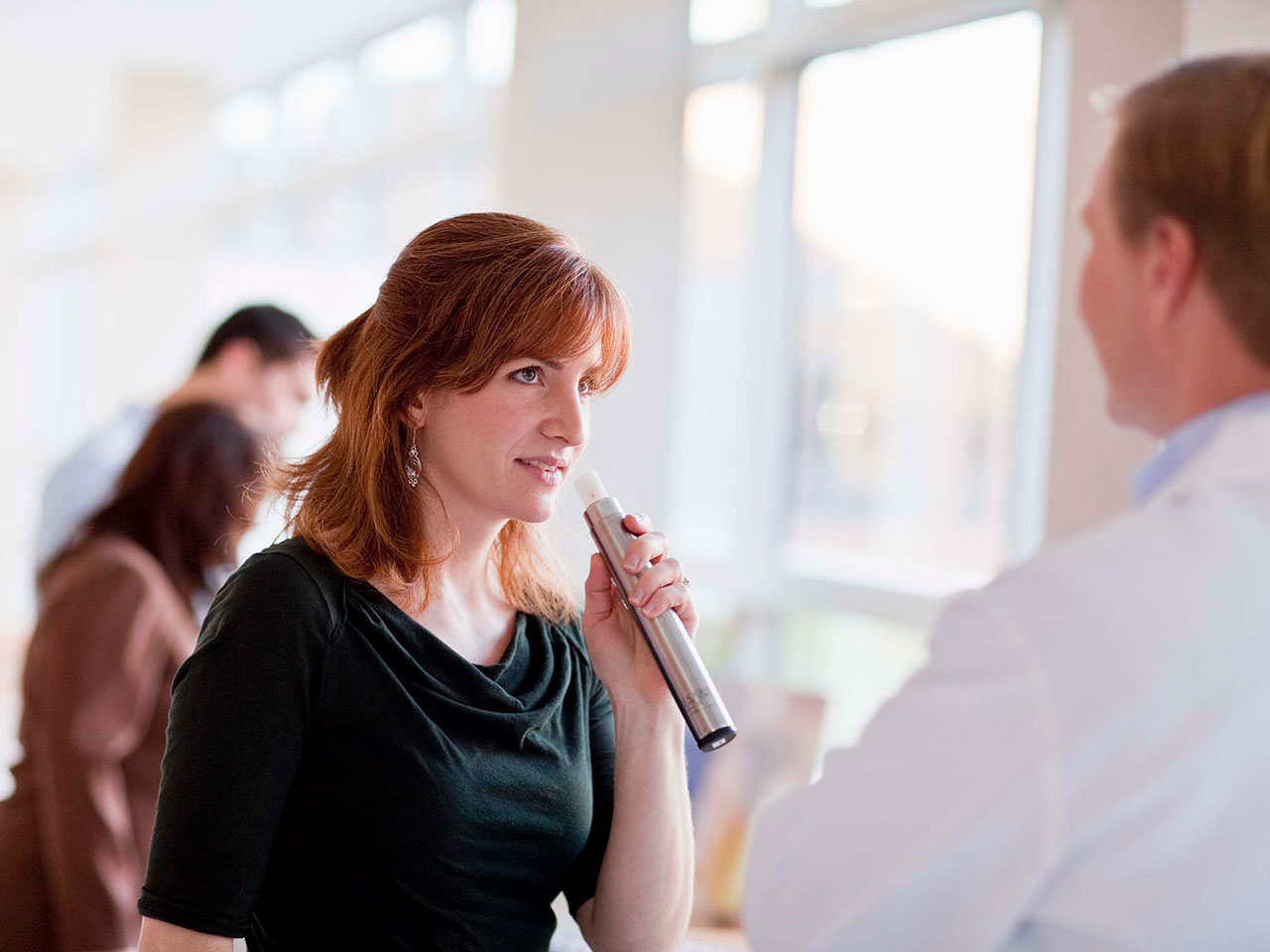 Working with the Virtual Aroma Synthesizer® helps us to identify commonalities with flavours. Take lemons, for example: are consumers expecting the same smell in a lemon in Switzerland as they are in Spain, Italy, Sweden or in Saudi Arabia? Are there common patterns in the lemon aroma, which are singular, or are there peculiarities to a region that consumers expect to experience in their products. VAS allows us to work with regional consumers to identify different nuances, and for customers to match the most positive results to product development.
Consumer understanding in North America
In North America, Givaudan's Consumer and Sensory Insights team takes a very proactive approach to understanding consumers, enabling us to bring an informed perspective to customers' briefs. When we consider sensory consumer insights, we are looking at a broad perspective of the ways in which we can deliver flavours most appropriately for our customers' consumers. We do this in a multitude of ways, and on many different scales. A good example of this is in our TasteEssentials® Tea programme. Our Beverages team identified a great opportunity for teas in North America, and a major online survey was conducted with 700 respondents, looking to identify the fit and appeal of different tea flavours. This kind of work enables us to spot trends, and, critically, to help develop trends.
Going Greek: how yoghurt is evolving in North America
Another good example into consumer understanding in North America is in the dairy category, and specifically the diversification of the yoghurt market in recent times. With the introduction of Greek yoghurts to the North American market, the yoghurt landscape has changed, evolving the competitive dynamic. Our North American Consumer and Sensory Insights team set up research exploration into yoghurt preferences. The programme included subjective discussions around yoghurt and a 'tasting day', where respondents were given 'sets' of regular, light, Greek and light Greek yoghurts.
The outcomes revealed insights into taste, texture, flavour, products'  qualities and even packaging. Findings were recorded, and a key recommendation of the study was for customers to focus new flavour developments for consumers who enjoy Greek yoghurt. Thanks to these insights, Givaudan is now better positioned to partner with our customers in the North American yoghurt space.
By understanding consumer preferences, Givaudan is able to explore flavour diversity more comprehensively, targeting consumer groups to realise their flavour desires. This knowledge enables us to partner with our customers and provide insights that help them get to market quicker with their products, ensuring a much greater probability of commercial success.