Givaudan's ongoing story of expansion
Component content
Givaudan's 250-year odyssey would not be complete without a look at how our company has expanded over the years through acquisitions, strategic partnerships and investments. Today, we continue to grow our global footprint along with our capabilities to meet our customers' evolving needs.
Over two and a half centuries, across five continents and amidst constantly changing technologies, Givaudan's journey has been driven by one question: How can we differentiate and create value for our customers? From 1768 to 2018, the answer to that question has led us to grow and evolve in many different ways.
Adding capabilities and scale through acquisitions
Acquisitions have always been a big part of our story. Our 1948 buyout of Esrolko, a producer of synthetic food-grade flavourings, evolved Givaudan beyond fragrances and created the two main pillars of flavours and fragrances upon which the company continues to thrive.
In the 1960s, Swiss multinational Hoffmann La Roche decided to diversify its pharmaceutical activities by acquiring both Givaudan and Roure, ultimately merging the companies in 1992 to form Givaudan-Roure. Roure's legendary success in luxury perfumes and naturals married brilliantly with Givaudan's expertise in functional fragrances, synthetic materials and flavours. This merger maximised the value and the rich heritage of both companies, creating the foundation of Givaudan which became an independent, publicly traded company in 2000.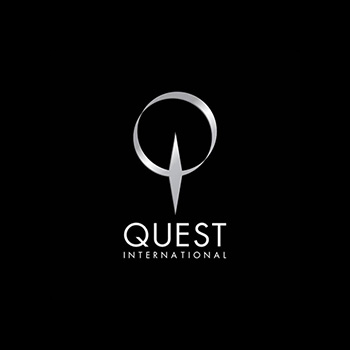 In 2007, Givaudan made one of the most transformative changes in our history by acquiring Quest International.
Based in Naarden, the Netherlands, then the world's fourth-leading company in flavours and fragrances, Quest brought Givaudan to the fore of the industry by considerably expanding global reach, providing a strategic scaling-up in flavours and adding new expertise in fine fragrances. The integration brought Givaudan a unique set of talents, creativity, products and technology. 
It created a platform to serve customers, capture new segments and accelerate future growth in the fast-growing markets of Asia Pacific, Latin America, Eastern Europe, Africa and the Middle East.
The acquisition of Quest marked a key moment in our 250-year odyssey as it added the branch of history that links our roots to the Chiris empire. Not incidentally, it was a strategic expansion of which Antoine Chiris would have approved, as it brought us closer to our customers and markets.
Gilles Andrier, who joined Givaudan in 1993 and has been Chief Executive Officer since 2005, explains the importance of taking a long-term view:
"It is humbling to lead a company with such a rich heritage, and one whose roots stretch back over two and a half centuries. The challenge as CEO is managing for both the short-term expectations of investors and the long-term successful development of the company, while adapting to changes in markets, technologies and customer requirements."
Growing and diversifying to be closer to customers
Component content
Growing and diversifying to be closer to customers
Growing our footprint to be closer to customers around the world is a recurring theme in Givaudan's history. Following the opening of our first American subsidiary in Clifton, New Jersey in 1924, the acquisition of TasteMaker in 1997 secured our US expansion and a market-leading position in the world of flavours.
From 1995 onwards, after a first strategic entry into Shanghai, Givaudan has invested heavily in our expansion in China: 2014 saw the signing of a joint venture with Zhejiang Xinhua Chemical Co., Ltd for the production of fragrance ingredients; in 2015, we opened a savoury production centre in Nantong; in 2017, we laid the foundations for a new Fragrance production hub in Changzhou to open in 2020, our largest investment in China to date.
Our strategy of expansion in the high growth markets of Asia Pacific can be seen in our 50-year heritage in India that continues today with a world-class flavour manufacturing facility to open in Pune in early 2019. Our expanded hub in Singapore integrates a new Flavour Innovation Centre, Fragrance Creative Centre and compounding facility, as well as a new campus of our famed perfumery school. In 2018 we inaugurated an expanded Fragrance and Flavour commercial and development centre in Jakarta.
What drives us to invest and expand?
Component content
Dubai, Pakistan, Mexico…the expansion continues as we invest in creation centres to serve our customers around the world. What's more, we are adding greater agility to offer a multitude of customised solutions and a superior customer experience through the regional delivery centres of Givaudan Business Solutions, now operational in Budapest, Kuala Lumpur and Buenos Aires.
"What drives us to invest and expand? A desire to create value for our customers and, ultimately, for all of our stakeholders. Whether through acquisitions that add complementary strengths or investments in building state-of-the-art facilities, our commitment to expanding our global footprint and scale opens our horizons and allows us to respond to evolving consumer preferences in new ways."

Gilles Andrier, Chief Executive Officer
 
Givaudan's drive to best satisfy fast-changing consumer preferences has also meant expanding our customer base. Since 2000, the growing importance of local and regional brands has led us to offer greater agility and tailored solutions to an increasingly diversified customer base around the world. Today, we continue our extensive collaboration with multinational customers and global brands while expanding our capabilities, investing in local teams and forging strong partnerships to serve our local and regional customers on all continents with market-specific or private labels. A series of recent acquisitions is further expanding our access to a broad base of local and regional customers while at the same time enabling Givaudan to respond to changing consumer preferences.
Watch Givaudan's global expansion
Component content
Watch Givaudan's global expansion
Expanding into complementary areas of expertise
Component content
Expanding into complementary areas of expertise
In recent years, increasing consumer demand for more natural and organic products has brought a renewed focus on the natural aromas and essential oils that first brought success to Chiris in Grasse. Today, we are exploring new ways to help our customers respond to a growing emphasis on health and well-being. Beyond our core expertise in flavours and fragrances, Givaudan has defined a strategy of growth in the areas of Active Beauty, Integrated Solutions and Naturals.
In 2014 we acquired Soliance, with two sites in France providing innovative cosmetic solutions and developing high added-value active ingredients derived from vegetable sources, microorganisms and microalgae.
The following year, Active Beauty grew further with the acquisition of Induchem, adding a portfolio of innovative products as well as research expertise in fields such as biocatalysis, metagenomics, and biochemical synthesis.
In Flavours, our strategy is to offer multi-ingredient solutions in formulations of food and beverage products where flavour and taste play a key role. In 2016, we took a significant step forward by acquiring Spicetec Flavors & Seasonings, adding complementary capabilities with a strong portfolio of spices, seasoning blends and natural solutions while strengthening our presence in North America.
This was followed in 2017 by a series of strategic acquisitions to further strengthen our natural solutions offering for customers in the food and beverage industry: Activ International, with a range of natural and organic flavours, marine extracts, seafood and vegetable based culinary solutions; Netherlands-based Vika BV, strengthening our portfolio of natural dairy solutions as well as meat and plant-based extracts; Centroflora Nutra, which strengthens our global offering of natural extracts and further develop our presence in Brazil.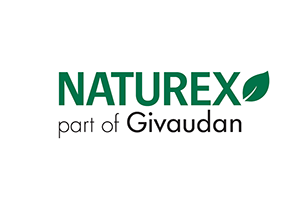 The acquisition of Naturex, completed in September 2018, further complements our capabilities with its strong portfolio of plant extracts and natural ingredients for taste.
This was also allowing Givaudan to enter the adjacent spaces of natural colours, natural preservatives and natural phytoactives, hence further expanding into the nutrition, health and personal care sectors.
Perhaps most symbolically, Givaudan also completed the acquisition of Expressions Parfumées in 2018, strengthening our natural fragrance capabilities and marking our presence in Grasse, the region of our historic roots, where the 'savoir-faire' of perfume making has lately been recognised as UNESCO intangible cultural heritage.
Component content
As we conclude this year-long exploration of our 250-year odyssey, it seems only natural to look towards the future. What's next?
"The next chapter of Givaudan's history will be inspired by our customers, our changing world, its challenges and opportunities. We will build upon our rich heritage to create flavours and fragrances that delight the senses and satisfy changing consumer preferences. We will leverage artificial intelligence to innovate next-generation solutions. Givaudan will be a big player in the naturals space and will also explore adjacent areas where bioscience holds exciting new potential. We will continue to expand into fast-growing markets in Africa, Asia and beyond. Above all, we will continue to grow our strong culture and unique DNA to create the future together."

Gilles Andrier, Chief Executive Officer