A journey that began two-and-a-half centuries ago
Component content
Givaudan's approach to sourcing raw materials today is the continuation of a journey that began two-and-a-half centuries ago. 
In 18th century Grasse, France, the Chiris family of perfumers became the first to venture far beyond their borders in pursuit of precious natural ingredients. The second in the dynasty, Anselme Chiris, travelled the world in search of the most aromatic and flavourful exotic naturals. His successor, Léon, expanded on this strategy, acquiring land and setting up in Algeria, Central Africa, the Congo, the Comoros islands, Madagascar and Indochina.
By the early 1900s, their empire reached all the way to the banks of the Yangtze River, where they sought that most prized of perfume ingredients: musk. From India to Indonesia, they collected and processed highly aromatic plants like star anise, benzoin, vanilla, citronella, clove and ylang ylang.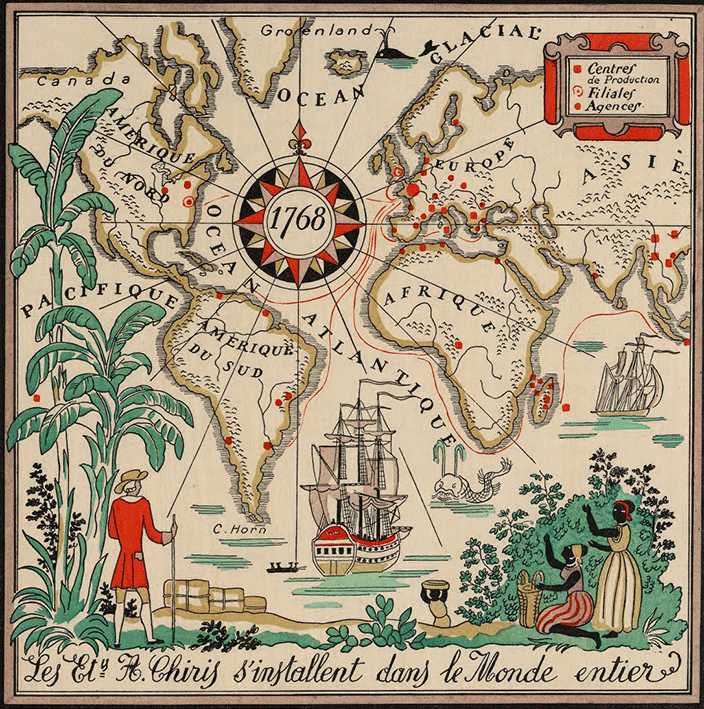 Component content
Sourcing responsibly
What has changed in 250 years? Aside from the huge leaps forward in technology, today's consumers want to know more about the ingredients that make up their preferred products. What is it made of? Where does it come from? How is it produced?
To help our customers answer those questions, Givaudan continues to break new ground by pioneering innovative sourcing practices under a programme we call Sourcing4Good. One of the key pillars is the Company's Responsible Sourcing Policy, updated in 2021. It sets standards to ensure that all raw materials are produced in a way that respects people and the environment.
Givaudan's Responsible Sourcing Policy
Component content
"Givaudan's Responsible Sourcing Policy sets out what we expect of our suppliers no matter where they are in the world. The scope is broad, covering everything from human rights to workplace safety and hygiene, environmental and business integrity practices."

David, Global Head of Responsible Sourcing