The future of plant protein
Givaudan has been helping manufacturers to create alternative protein products that taste delicious since before it was cool.
As a global leader in this space we are always looking for new ideas, solutions and collaborative innovation opportunities to help tackle complex technical challenges of alternative proteins.
Since 2017, we have been working with some of the brightest young minds in the world in collaboration with the Sutardja Centre for Entrepreneurship at the University of California, Berkeley. Together we explore the latest innovations and the future for alternative proteins in this vibrant and fast-developing space. 
During the Winter semester 2019, we gave the students at UC Berkeley the challenge of researching up-and-coming alternative proteins to find out which ones offered the best opportunities for the food industry. The research examines many factors such as crop yields, cost of production and separation, allergens, colour and taste challenges, as well how these new proteins could help the food industry meet wider challenges such as UN development goals in sustainable agriculture and production and delivering affordable and healthy nutrition.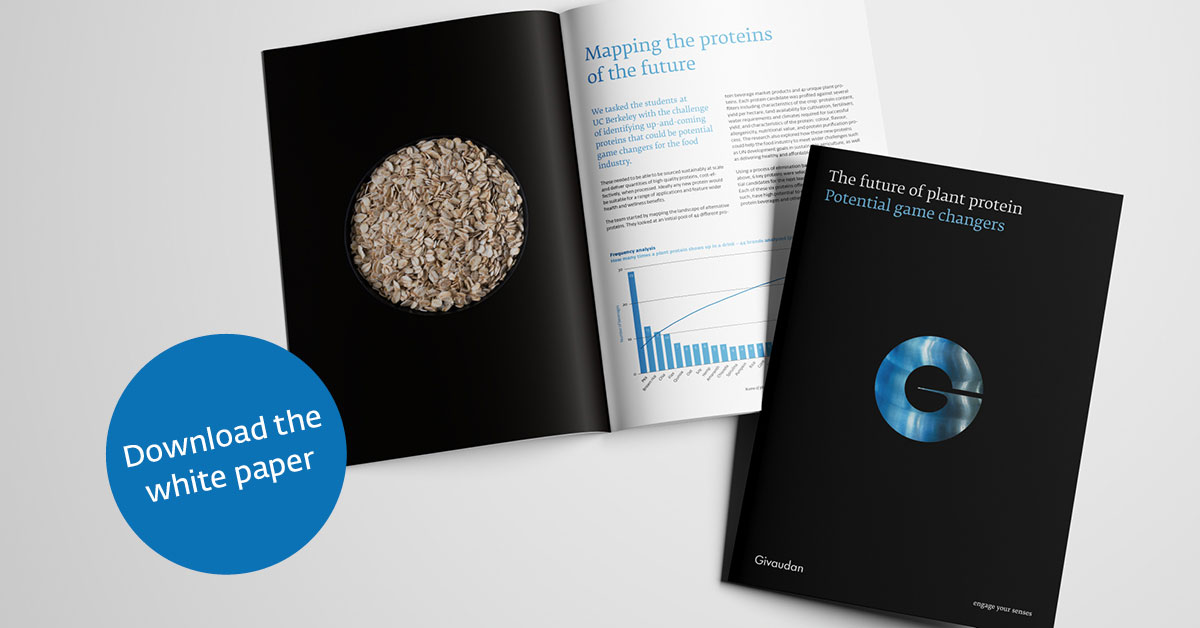 The top contenders for the most promising new alternative proteins have emerged from this ground-breaking study. As consumer demand grows, these new protein alternatives will present the food industry with exciting opportunities to meet the food challenges of the future and deliver delicious, healthy and responsible food choices.
Download our white paper for key findings from this report and to learn about the best up and coming plant proteins.
 
​