Create tasty and nutritious dairy alternatives with Givaudan

An attitude towards the future
Component content
Plant Attitude: the movement towards plant-based diets goes beyond nutrition and enjoyment. It is an attitude for body, mind and planet – an attitude towards the future.
Together with our customers, we co-create delicious, nutritious, plant-based dairy alternatives for healthy and diverse food choices. Our inspired range of solutions gives consumers the tasty and enjoyable plant-based food experiences they are looking for. What's your plant attitude?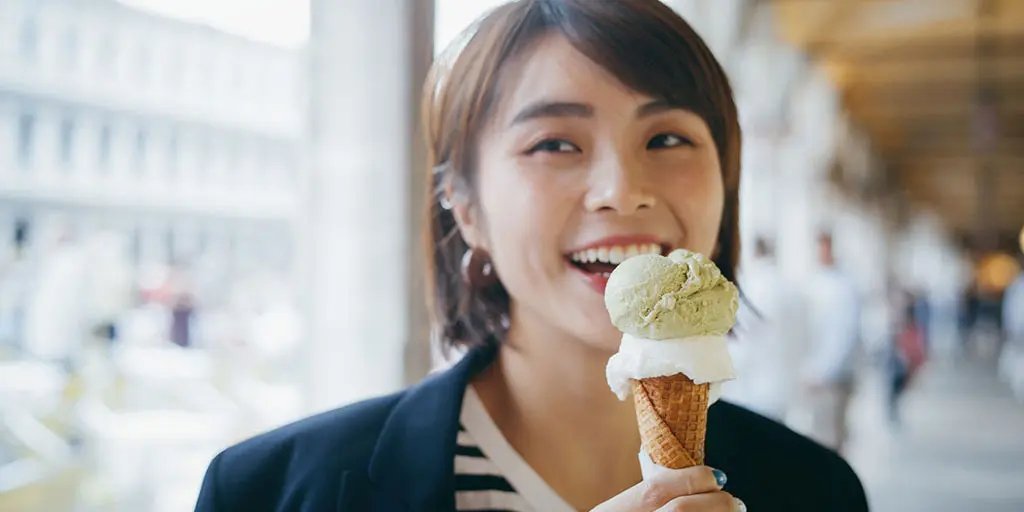 A sustainable trend with solid roots
Component content
A sustainable trend with solid roots
More and more consumers are reducing their consumption of dairy yoghurt and beverages as plant-based dairy's popularity continues to grow. Lactose intolerance affects up to 60% of people in Asia, Africa, Latin America and the Middle East, while – in terms of nutrition – 40% say dairy is too high in sugar globally. A similar percentage of younger consumers have already tried plant-based milk, citing animal welfare and the lower environmental impact of production as the cause.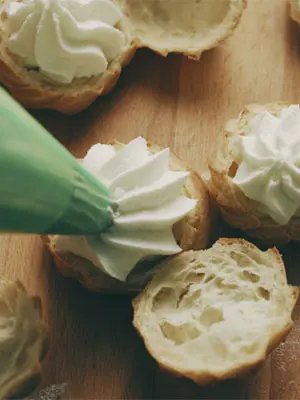 The perfect partner
Givaudan works alongside our customers from concept to shelf, formulating the very best dairy-free products. By recognising your applications and processes, and then drawing on our capabilities and expertise, we can create delicious plant-based experiences for exciting and nutritious recipes. From the grains, seeds, nuts and legumes of today to tomorrow's cell-based proteins, our growing library of solutions and tools is ready to explore.
Together, let's drive the global transition to more mindful diets by creating diverse food choices.
At Givaudan, we understand the challenges our customers face. Converting one-off purchasers of plant-based dairy alternatives to long-term converts, combined with an often short product development time, is a tough ask. But, grounded in our global innovation ecosystem, our research-led, technology-backed solutions are the answer.
We start by gathering in-depth consumer insights at a regional level, to understand local preferences and challenges. Then, we combine our findings with our deep knowledge of plant proteins – including taste, texture, nutrition, eco-score, production processes and availability – to co-create healthy and indulgent products that consumers will buy over and over again.
Taste and indulgence solutions
Component content
Taste and indulgence solutions
We have all the ingredients you need to create plant-based dairy products that appeal to all the senses.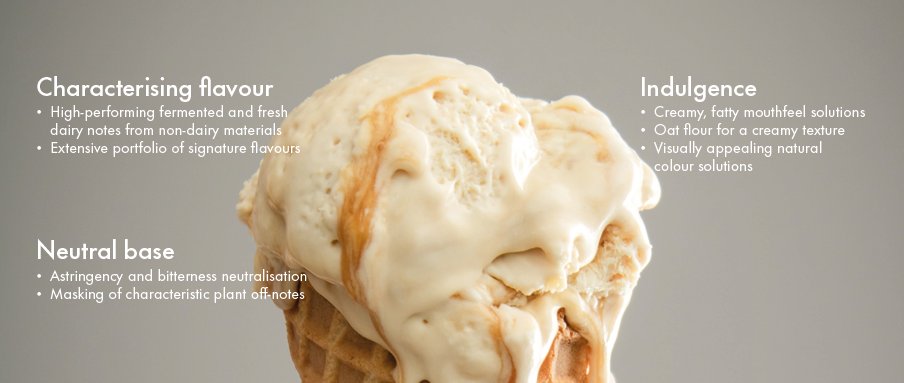 Healthy and nutritious solutions
Our solutions also enhance nutritional and functional attributes, helping you to deliver the wellbeing benefits consumers want.
Masking solutions for perfecting taste
Component content
Masking solutions for perfecting taste
Most plant proteins are known to have off-notes, an undesirable taste profile such as beany, grainy, bitter, or astringent. To combat off-notes, you need to understand them. Using both analytical and sensory science, we dive into all that is in a particular plant protein to understand everything about how and why its flavours and tastes are perceived.
Our knowledge of plant proteins and taste, combined with the leading innovation programme and masking portfolio, allows for unparalleled solutions – and taste experiences – for our customers and consumers. 
Sowing the seeds of excellence
Component content
Sowing the seeds of excellence
Givaudan is uniquely equipped to unlock new opportunities in plant-based dairy. Our proprietary consumer research, across all regions, can provide the ultimate insight into products, especially when combined with our sensory understanding, which is founded on long-researched mechanisms for taste and mouthfeel preferences. Other exclusive tools at our disposal include our protein library, which contains taste and functionality data for many different plant proteins, our Sense It® descriptors for protein tastes, and the SmartTools OPUS – artificial intelligence to adapt flavour formulas to application expertly.
As tried and tested specialists in protein function challenges, we already have in-depth knowledge and wide-ranging experience of many plant-based dairy alternatives, including beverages, fermented products, yoghurt, frozen desserts and other high-protein applications. As innovators, we are continually working to build a global community of industry partners, academics and start-ups, as we strive to consolidate our own world-class capabilities for the next generation.
Component content
Our capabilities

Masking off‑notes

Nutri TasteSolutions®

TasteEssentials®