Heavy rains inspire water collection project
Alert to Givaudan's water use reduction goals, the Cuernavaca Green Team – local teams of employees that volunteer to engage in sustainability projects – and already the winners of a 2017 award for their efforts in manufacturing – was on the lookout for ways to further reduce the plant's use of municipal water by finding a renewable source.
Inspired by the months of heavy rain from July to October – "it rains almost every night during three months," one team member said – they hit on the idea of using their prize money to install a rainwater collection system on 1,000 m² of roof to get an idea of how a larger scale system could contribute towards water savings. The idea won them yet a 2018 Green Team award, this time in the category 'Eco-Efficiency'.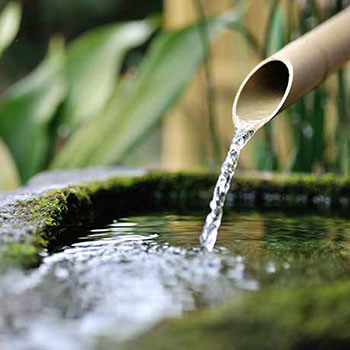 "We are committed to reducing water consumption at the Cuernavaca plant. Taking advantage of the rainy season, we will capture as much rainwater as possible to reduce our consumption of the sub-soil supply."
Miguel, Site Director
The installation – and the predictably rainy weather – allowed them to store and use rain water, thereby reducing average monthly consumption of municipal supply water.
The collected water was transferred to the tank of the plant's fire protection system and can be put to good use there. The ultimate goal though is use the water in bathroom facilities and in the boiler, which generates steam for processing needs. The team has already learned that the quality of the water is high enough that they will be able to use it with a basic solid-filter system. The next step will be to expand the collection and storage systems.
"We want to make sure that by summer we have the capacity to collect all the water," said Dario, EHS Officer at the site. "If the fire protection tank is full, we need to make sure that we have the ability to send this water to the boilers – this is the next phase."
The team say their good idea might spread even further from the plant. While the investment can be significant, they have been talking about the project internally and some employees may be motivated to install similar systems at home.
"It is an important project in terms of sustainability, but also in terms of savings for the business," Dario said. "It is also a good example for what could be done at home."