Making a splash with brilliant beverages
Whether it's a relaxing cup of tea, an invigorating wake-me-up coffee, or a refreshing citrus drink, the best beverages offer a multi-sensory experience that goes far beyond hydration. We have the tools you need to create innovative beverage products that delight consumers on every level.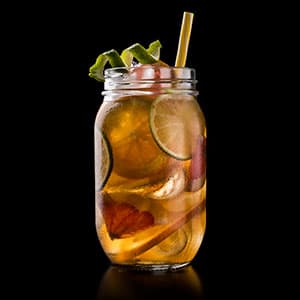 A fast-flowing global sector
Encompassing carbonated soft drinks, juices, bottled waters, ready-to-drink products, alcoholic beverages, hot drinks and more, the beverages industry is a vast and rapidly evolving space. 
Recent developments include the rise of functional beverages, an ever-stronger focus on sugar reduction, and the introduction of sophisticated alternatives to high-end alcoholic drinks. We have the tools you need to create innovative beverage products that delight consumers on every level.
We are constantly monitoring consumer preferences and exploring future developments around the world. This means that our customers can rely on our pipeline of beverage innovation to create and respond to global and local trends.
Experiencing new and healthier beverages
The healthy beverage trend is hugely important, and it is driving many interesting changes. For example, we are seeing a rise in adventurous flavours and botanicals, which are often associated with health and wellbeing. Find out more in our podcast series on healthy beverages.
Your beverage partner
We understand that successful drinks blend great taste with visual appeal, mouthfeel and wellness benefits such as sugar reduction. That's why our expanded portfolio covers all of the elements below – making Givaudan the ideal partner for developing natural, refreshing and functional beverages.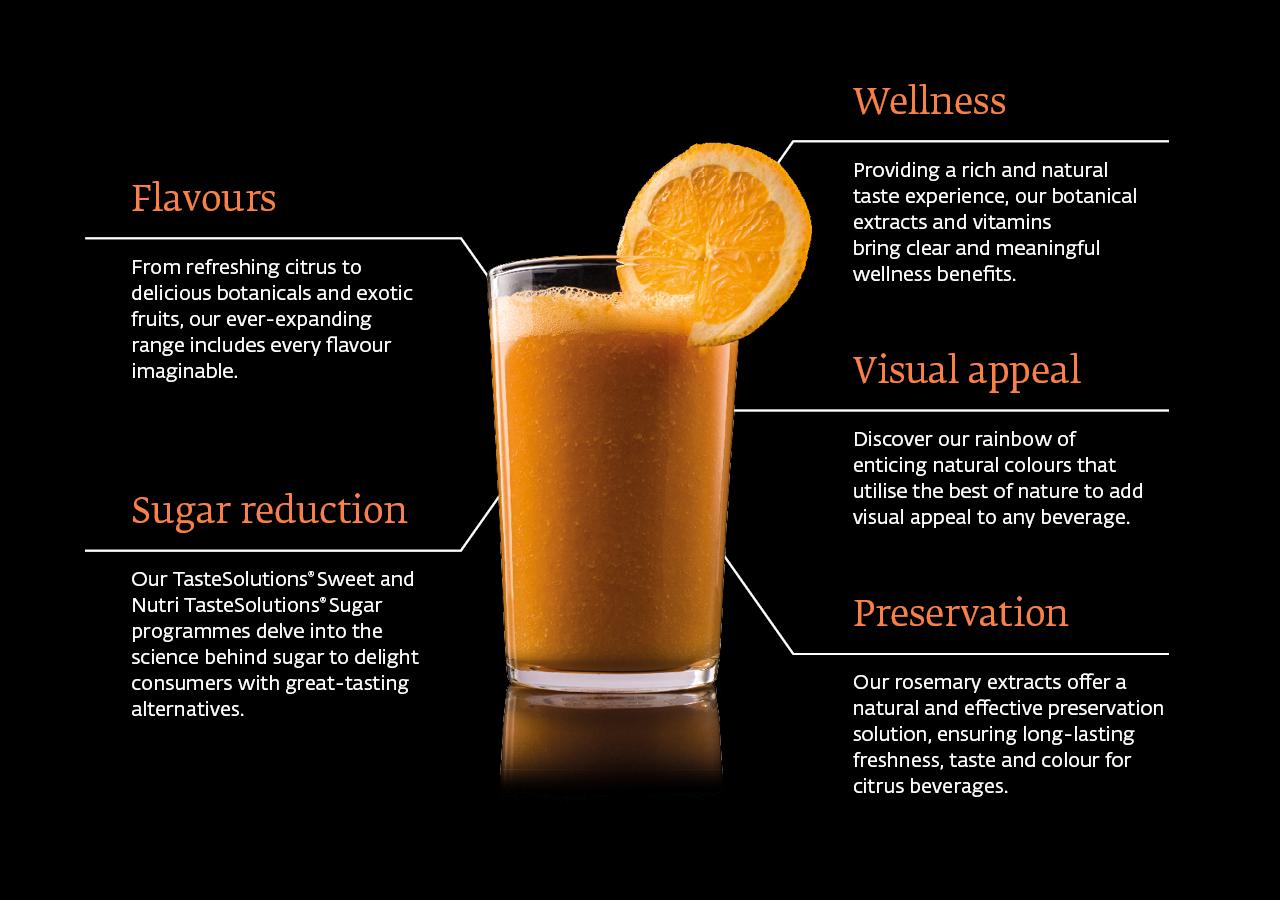 Finding inspiration
Our many different programmes give our customers and flavourists a constant flow of inspiration. FlavourVision®, for example, focuses on the trends of today and tomorrow. Through our TasteTrek® Citrus programme, we invite customers to explore citrus groves around the world, offering a unique opportunity to experience the fruits at first hand and co-create amazing new beverage flavours. We can even bring this multi-sensory experience to your desk, thanks to our state-of-the-art Virtual TasteTrek® Citrus tool.