Sweet life: tasty sugar reduction with Nutri TasteSolutions® Sugar
At Givaudan, we take delight in developing tasty flavour solutions and bringing joy to consumers. We believe that while the world needs sweetness, it doesn't need so much sugar. The Nutri TasteSolutions® Sugar and TasteSolutions® Sweetness programmes keep life sweet, with less sugar.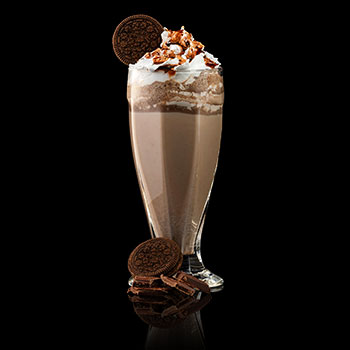 Through purposeful collaboration, expert scientific investigation and exciting innovation, we enable our customers to create flavoursome and nutritionally-balanced alternatives that cut sugar but do not compromise taste.
Consumer sugar shift
More than half of global consumers want to limit their sugar intake, but with over a quarter believing the blandness of healthy food presents a barrier to lifestyle change, there's still much work to be done.
Givaudan understands the challenges our customers face in meeting this demand. When you remove sugar, the complexity and delicacy of a sweet flavour can be also lost. To rebuild a full taste experience in sugar-reduced food and beverages for health-conscious consumers requires expert craftsmanship. Nutri TasteSolutions® Sugar promises to formulate products that are just as satisfying and complex as their full-sugar counterparts.
The science of sweetness
Science never stops for Givaudan, especially when it comes to flavour. Our genius team understands the taste receptors, the chemistry of sweet compounds and the perception of sweetness. Coupling this with artificial intelligence solutions, our team is at the forefront of innovation in sweet taste.
Through careful investigation of customers' sugar reduction needs, we can create tailor-made alternatives for sweet applications, which will work alongside a wide array of sweeteners and food ingredients.
Sweetness modulation
No high-intensity sweetener tastes like sugar, and Givaudan's unparalleled expertise in masking off-notes and off-tastes, and in sweetness modulation ensures the final product always tastes great. By reconstructing a full taste experience, we can also offer improved nutritional appeal, by limiting nutrients detrimental to health.
Sugar and spice and all things nice
Our already-comprehensive palette of innovative formulas grows day by day as our scientists continue to explore what nature has to offer. New plant extracts bring about novel ingredients for sugar replacement that others may miss. Our deep understanding of the science behind sugar and sweetness satisfaction never fails to deliver the best flavour solution.
The sensory sweet spot
Exclusive to Givaudan, Sense It® is a sensory tool that gives unique insights into consumers' taste experience. Going beyond traditional descriptive profiling, Givaudan has incorporated a holistic profiling approach that allows a deeper understanding of consumers' perceptions of foods and beverages.
Discerning how consumers experience sweet tastes – and sugar-reduced/sugar-free products – our application scientists and flavourists can first quantify and then rebuild to make well-rounded, balanced and impactful choices, without adding back the sugar. This one-of-a-kind capability enables Givaudan to finetune our formulas for the real world and, ultimately, provide a full taste experience for consumers.
Watch the video
 
Taste on top
TasteSolutions® Sweetness is a comprehensive strategy for the future, allowing you to reduce sugar in your products and boost other nutritional benefits, all without compromising on flavour. We aim to match the taste and feel of sugar wherever possible, staying true to your product and maintaining consumer preference.
But in many instances, sugar is no longer the benchmark. So, Givaudan is also ready to deploy its full array of solutions to 'train the taste buds' with new profiles and help drive consumers away from sugary sweetness, towards delicious and exciting new alternatives.