Vanilla is anything but plain

Component content
From ice cream to iced latte, and from chocolate to cheesecake, consumers the world over love vanilla. 
While the word itself may have become shorthand for plain, the vanilla we taste is far from simple. Fragrant and mysterious, familiar and exotic, deep and sweet: vanilla's flavour is as complex as its production.
With love from Madagascar
Growing and curing vanilla is a complicated business that takes time, effort and skill. About 80% of all vanilla is grown in Madagascar. For many years, Givaudan has worked directly in the field with the Malagasy farmers. As one of the world's largest buyers of vanilla beans, we are committed to the people of Madagascar and their future. By supporting Madagascar vanilla farmers through wide-ranging projects led by the Givaudan Foundation, we ensure their business's continuity and the successful supply of the highest quality vanilla for our customers.
Givaudan supports the vanilla farming community to bring the world its favourite flavour.
Component content
Take a look at some of our work in Madagascar
Our joint venture in Madagascar
Component content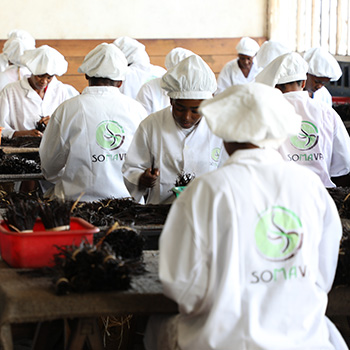 SOMAVA: our joint venture in Madagascar
SOMAVA is a joint initiative with our longstanding partner, Henri Fraise. It works to simplify the complex vanilla process, bringing together our expertise in production and distribution with local on-the-ground know-how.
Originally focusing on 14 villages, SOMAVA now works with 31 villages, representing more than 3,100 organic vanilla farmers.
SOMAVA's activities have been carbon-neutral since 2013, as it offsets its CO2 emissions through reforestation programmes in Madagascar.
A partnership for productivity
By joining forces with local producers, Givaudan plays a significant role in growing, harvesting and curing certified organic vanilla, from seed to orchid, and from bean to product. Together with the growers, we have improved crop yields and quality, and secured customer supply for the future with a direct and responsible source of traceable, certified vanilla. In return, as well as access to a guaranteed fair trade market for their products, farmers also benefit from our rural development programme which helps communities strengthen their social, environmental and economic fabric.
Good Agricultural Practices
Component content
Good Agricultural Practices
One initiative involved the publication of a Good Agricultural Practices booklet. Produced alongside the farmers, using their expert feedback, this unique resource will serve as a reference guide for future generations of vanilla growers. Based on an earlier publication issued by the EU, the reprint includes new procedures and methodologies based on SOMAVA expertise. Givaudan presented a copy of the booklet to every farmer in our network.
Beyond this particular project, we believe that one of our missions is to enhance knowledge-sharing, cultivate relationships across our network of farmers and foster a spirit of continuous improvement.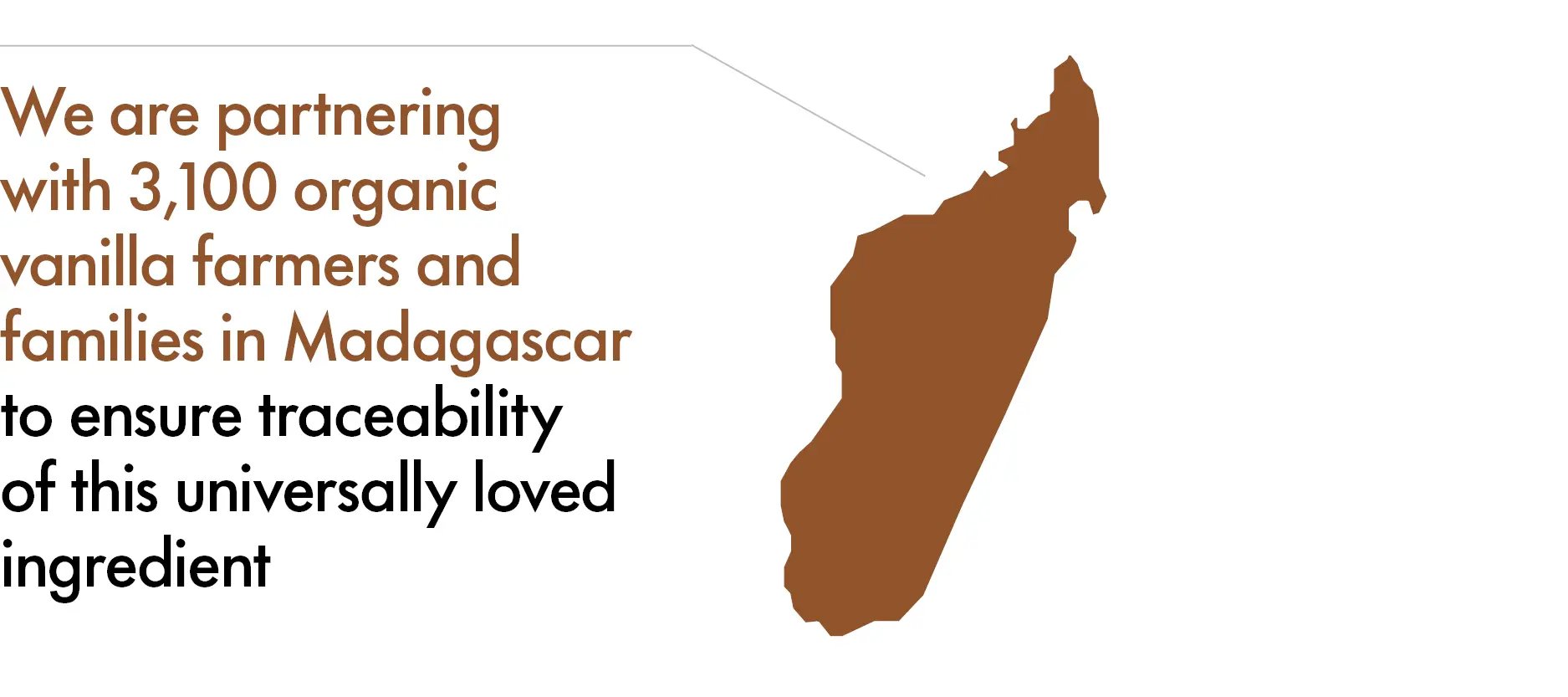 Sustainability for the community
Component content
Sustainability for the community
Working through the Givaudan Foundation, our rural development programme aims to improve the lives of those who work with us. Since 2011, establishing food security has been one major focus. Our rice intensification system has enhanced rice farming practices, enabling more than 500 farmers per year to increase the amount of rice they can harvest annually.
Education is another area we are committed to investing in. By improving the local educational infrastructure by building and renovating schools and supplying furniture and materials, we can help children to successfully prepare for adulthood. To date, we have been involved in the construction or repair and maintenance of 30 schools, offering a positive place to learn for more than 4,500 children.
Hygiene and health also have a role to play. We have already built two health centres, servicing 1,000 patients annually, and 70 water wells that provide clean water for nearly 11,000 Malagasy villagers. Our Foundation programme also promotes alternative revenue streams, such as beekeeping, livestock farming and home gardening; almost 600 villagers have received coaching.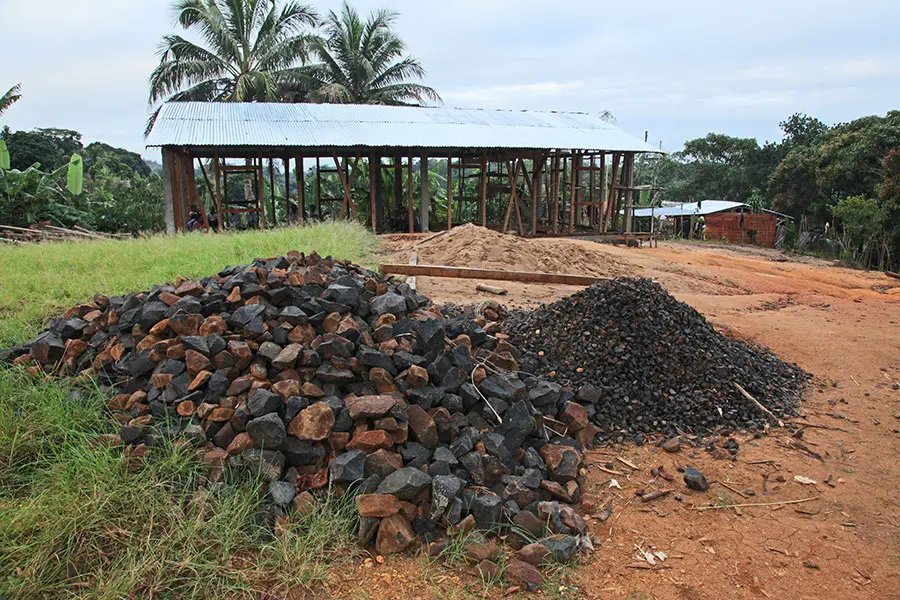 At Givaudan, we recognise the future of the world's favourite flavour depends on the people who grow it. Our programme in Madagascar exemplifies how positive collaboration on a local level can benefit all: what's good for our business is also good for the local farmers and the extended community.
Knowledge through experience
Component content
Knowledge through experience
Vanilla is part of Givaudan's DNA and has been for over 100 years. We have developed a deep understanding of extracts and supply, flavour creation, world market regulations and labelling and declarations during that time. Over 100 flavourists work in our vanilla department, creating more than 1,000 new vanilla flavours annually. Their knowledge, powered by our world-class consumer and sensory insights programmes, drives the creation of superior extracts and flavours. Whatever the need, if it relates to vanilla, Givaudan has the expertise, capabilities and supply chain for you.
Extraction expertise empowers expert flavour creation
Flavour creation knowledge enables superior extracts
History

Givaudan has been an active partner in vanilla for over 100 years.

Presence

Today, Givaudan is one of the largest buyer of vanilla beans in the world and the largest certified organic vanilla buyer globally.

Natural

Givaudan is also the largest global purchaser of natural vanillin.
"When developing a vanilla flavour, we don't just aim at delivering a good top note. We take into consideration every taste dimension and how they interact with the base. Our approach differentiates customer profiles, pushing the boundaries of vanilla taste for all. This unique philosophy informs every aspect of our vanilla programme."

Max, Principal Flavourist at Givaudan
Beyond beans to a full vanilla portfolio
Component content
Going beyond beans, a full vanilla portfolio
Our vanilla portfolio ranges from origin-specific vanilla to natural solutions to replace ethylvanillin in your products. It also includes customised extracts (in liquid form, concentrates or powders) and natural vanilla flavours (from organic beans, fairly traded, kosher, halal and non-GMO solutions).
Our sustainability approach
Givaudan's approach to sustainability covers all aspects of our business, as we partner internally and externally to meet today's needs and define the needs of tomorrow. In many ways, our work in Madagascar is an integrated part of our overall sustainability approach. This is particularly true of our Sourcing4Good programme, which is closely linked to our goal to source all materials and services in a way that protects people and the environment.
Discover more about Givaudan's world of vanilla.
Component content
Discover more

Committing to vanilla farmers

We team up in Madagascar for a stable supply of vanilla that is always in high demand among our customers.

TasteEssentials® Vanilla

Vanilla is one of the world's most loved flavours and enriches everything from cream cake slices to refreshing ready-to-drink teas.

Under the skin of the world's best bean

The sweet scent of the world's favourite bean has a familiar aroma that is indulgent and luxurious.