Climate Week 2023:
Business for Nature

Component content
'We can. We will'. This is the rallying cry behind this year's Climate Week event, currently underway this week in New York City. This annual event is a chance to come together and galvanise action to address the climate emergency.
Climate Week 2023 will focus on the opportunity to work together to unleash the strength and scale of businesses, governments, and the climate community to work on a just, systemic change by scaling up resources, skills, and our determination. It will call for driving down the use of fossil fuels and fossil fuel subsidies, speeding up the transition to net zero where we have the solutions, and looking for new solutions where we don't. In the words of the organisers: "It may not always be easy, but we can. We will."
As we continue our journey towards becoming climate positive before 2050, the importance of collective action remains vital. We are proud to work with expert organisations and partners who are championing and driving forward the interconnected challenges of climate, nature and people, convening powerful networks and collaborations to accelerate action.
As Climate Week continues, we asked three key organisations we are part of to share their insights around the key questions which have been fuelling the week's discussions, from how we will meet the challenges of the latest IPCC report in the face of delays and the use of fossil fuels not coming down fast enough, to what deep, systemic change looks and feels like, to how organisations can prepare for a radically different economy. In the third instalment of our three-part series, here are some of the insights shared by Business for Nature.
Component content

Business for Nature

The ambition to achieve a nature-positive economy for all by 2030
Business for Nature is a global coalition of more than 80 influential partner organisations as well as forward-thinking companies who together drive credible business action and policy ambition to achieve a nature-positive economy for all by 2030. Givaudan has supported many of Business for Nature's policy asks, including their call to action 'Nature Is Everyone's Business' urging governments to adopt ambitious policies on nature and their 'Make it Mandatory' campaign, which urged governments at COP15 to make nature assessment and disclosure mandatory. Business for Nature CEO Eva Zabey believes that Climate Week is an opportunity to refocus and accelerate action – specifically corporate action on nature.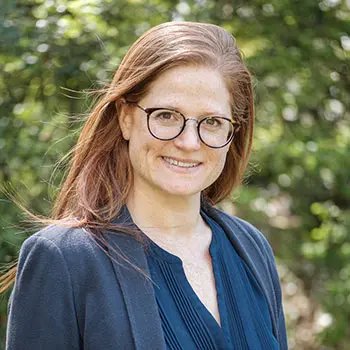 "We cannot tackle climate change without the help of nature as our ally. Yet nature itself is under threat from our current economic model, and corporate action on nature lags far behind climate action. We need a radical shift in our economy to tackle both the climate and nature crises, and all businesses have a part to play. This is a crucial message for this Climate Week."
She continues: "The historic Kunming-Montreal Global Biodiversity Framework adopted at COP15 sets out an ambitious global plan to halt and reverse nature loss by 2030, and businesses must now work with policy makers to implement the framework and build a radically different economy."
Eva points out that while the shift requires focus and investment by companies, it can catalyse innovation and commercial opportunities.
"Research shows that moving to nature-positive models could create products and services worth USD 10 trillion a year. Businesses that act now will also be more resilient to increasing reputational and regulatory risks." She adds: "The good news is that there are already tools and frameworks to help companies make real progress, including the Science-based Targets Network (SBTN) guidance and the Taskforce on Nature-related Financial Disclosures (TNFD) framework launched this month."
In addition, Business for Nature has worked with the World Economic Forum, WBCSD, as well as many partners and companies has developed new guidance for 12 economic sectors. "Every business has a unique relationship with nature. To achieve a net zero, nature-positive and equitable future for all, we can't use a one-size-fits-all approach. The sector-specific actions set out priority actions that businesses across 12 global sectors should take to avoid and reduce their impacts on nature, restore and regenerate the state of nature and transform underlying systems to address the drivers of nature loss."
Eva concludes: "We know the goal. We have the tools and ingenuity. Now is the time for business to step up, and we're here to help."
> Insights shared by the Alliance for the Preservation of Forests
> Insights shared by the WBCSD
Continuing the journey together
Component content
Continuing the journey together
We have set stringent standards for ourselves and wish to be accountable for our climate action, every step of the way as we continue to pursue our climate ambitions. We know that we must continue to accelerate progress and there will be challenges along the way. Our partnerships and external collaborations are key to helping leverage insights and cross-sectoral expertise, sustain momentum and hold ourselves to account.
As of the end of 2022 we were well on track with our journey towards climate positivity, having reduced our scope 1+2 emissions by 35% compared with a 2015 baseline and we had attained 90% renewable electricity across our sites and operations in line with our 2025 RE100 commitment. We continue to reduce scope 3 emissions on our way to cutting these by 20% by 2030 as a key milestone in our climate positive journey. On 19 September we received RE100's 'Enterprising Leader Award'.
We won't stop here as we continue to strive to be a force for good. We can. We will. 
Read more about how we're working collaborately to drive change   Read more about our climate progress