Victor Balli
Director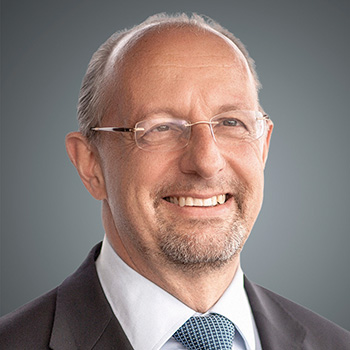 Businessman
Swiss national, born in 1957
Non-executive
First elected 2016
Victor Balli started his professional career in 1985, working as a Financial Analyst & Business Development Manager with EniChem International SA in Zurich and Milan. From 1991 to 1995, he worked as a Principal with Adinvest AG, a corporate finance advisory company with offices in Zurich, San Francisco, New York, and London. Victor Balli held various positions at Minibar between 1996 and 2005, the latest of which as Chief Executive Officer EMEA as of 2005. Since 2007 Victor Balli has been Chief Financial Officer and member of the Executive Committee of Barry Callebaut.
Victor Balli does not hold any mandates in companies that are quoted on an official stock exchange.
He holds the following mandates in companies that are non-quoted: Member of the Board of Niantic Finance AG.
Victor Balli has a Master's degree in Economics from the University of St. Gallen and a Master's degree as a Chemical Engineer from the Swiss Federal Institute of Technology in Zurich.