Our Management
The Board of Directors, together with the Executive Committee, constitute our governing body, ensuring that Givaudan runs according to Swiss and international business standards and practices.
Board of Directors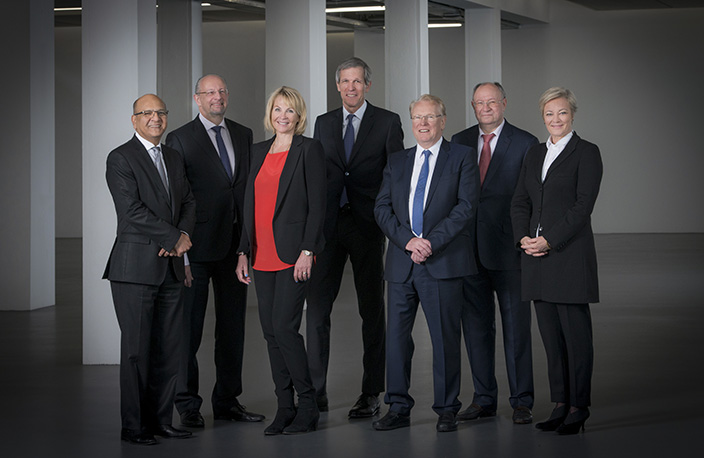 F.l.t.r. Michael Carlos, Victor Balli, Lilian Biner, Calvin Grieder (Chairman), Prof. Dr-Ing. Werner Bauer, Thomas Rufer and Ingrid Deltenre
The Board of Directors is responsible for the ultimate direction, strategic supervision and control of the management of the Company, as well as other matters which, by law, are under its responsibility.
Givaudan's seven Board members have an in-depth knowledge of their relevant areas of expertise, and provide contributions in the areas of strategy, the flavour and fragrance industry, finance, research and innovation, marketing and regulatory affairs. The Board's knowledge, diversity and expertise make an important contribution in leading our Company in a complex and fast-changing environment.
Meet our Board members
Read more about each Board member by clicking their name
Executive Committee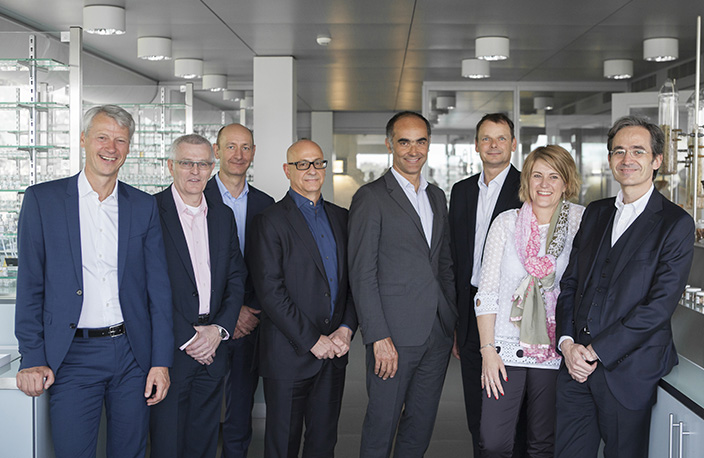 F.l.t.r. Willem Mutsaerts, Chris Thoen, Tom Hallam, Mauricio Graber, Gilles Andrier (CEO), Simon Halle-Smith, Anne Tayac and Maurizio Volpi
The Executive Committee, under the leadership of the Chief Executive Officer (CEO), is responsible for areas of operational management of the Company that are not specifically reserved to the Board of Directors.
With an average of 20 years' experience in the Company, the Executive Committee members bring a wealth of industry knowledge. They meet on a monthly basis at Givaudan sites around the world.
Meet our Executive Committee members
Read more about each Executive Committee member by clicking their name