2023 Annual General Meeting
Driving the transformation towards people and planet-friendly solutions
Givaudan's Annual General Meeting (AGM) took place in Geneva on 23 March 2023.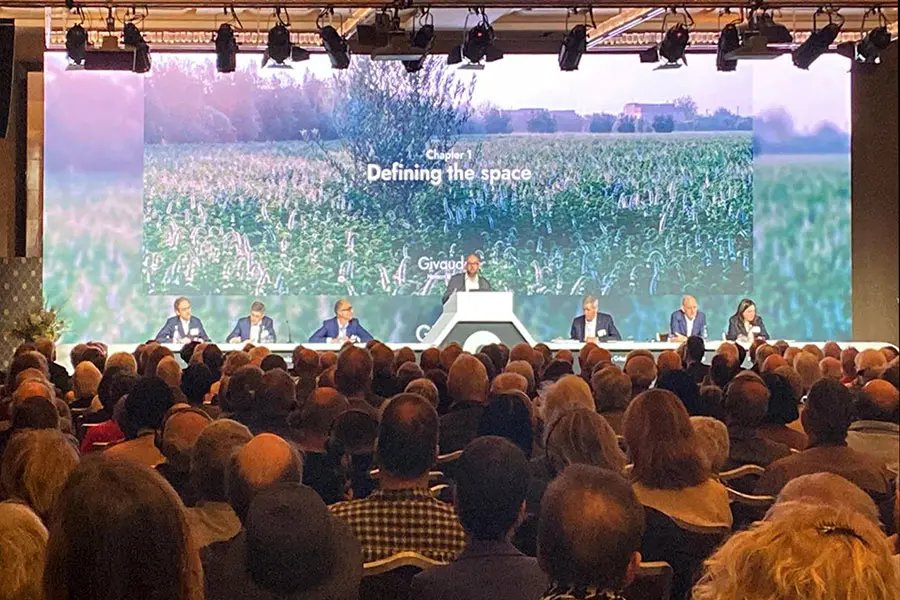 It was attended by over 400 guests, of whom 323 were shareholders or proxies (representing 5,360,661 shares or 58.06% of a total of 9,233,586 registered shares).
This AGM was held this year at a Geneva city-centre hotel, and the event brought together shareholders and guests in-person for the first time since 2019. 
To showcase our innovative capabilities, an immersive exhibition allowed registered visitors to experience first-hand some of our latest sustainable solutions: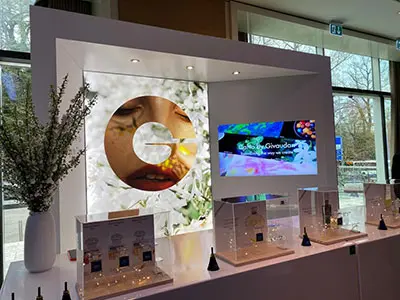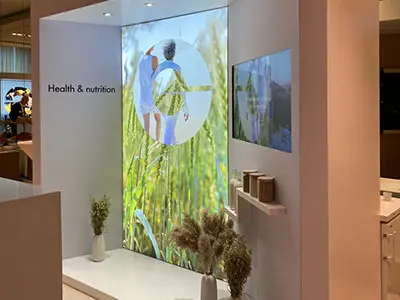 What does a freshly cooked plant-based burger taste like? How about creamy milk made from oats? Tastings also included a refreshing grapefruit beverage featuring our sustainable citrus ingredient, and a gut-healthy breakfast cereal formulated with our prebiotic fibre. 
"At Givaudan, we are committed to driving the transformation towards more sustainable food systems and enabling planet-friendly diets. Our solutions helped remove six million tonnes of carbon dioxide emissions from consumer diets in 2022."
Participants also experienced the smell of our mood-enhancing fragrance innovations designed to promote wellbeing, the ever-expanding palette of fragrance precursors, and a selection of classic and iconic fragrances reinvented with today's ingredients. Finally, the expo showcased new creations crafted by students at the Perfumery School using Carto technology.
Guest speaker Thomas Ullram, Global Marketing Director for Taste & Wellbeing, took participants behind the scenes to decode the alternative protein space through the Plant Attitude platform in his presentation: "Creating unforgettable plant-based food experiences requires a deep understanding of consumer needs, a holistic approach to product development and global capabilities for co-creation, along with an outstanding portfolio of speciality ingredients." 
During the plenary session of the AGM, CEO Gilles Andrier and CFO Tom Hallam presented the key financial results for 2022. Before leading the shareholders' voting session, Givaudan Chairman Calvin Grieder thanked the three long-standing Board members, Prof. Dr-Ing. Werner Bauer, Lilian Biner and Michael Carlos who did not stand for re-election and welcomed the new Board member, Roberto Guidetti.
"I'd like to express my appreciation and thanks to Werner, Lilian and Michael for their great contributions over these many years. We also warmly welcome our newest member, Roberto, who brings a wealth of experience and expertise to the Board."

Calvin Grieder, Chairman of the Board of Directors