Givaudan cooks up a storm with culinary grill type flavours

Flavours to fire up your imagination
Component content
Synonymous with barbecues and summer days, grilled food is loved by people all around the world.
From Brazilian-style churrasco to American barbecue, our mouthwatering collection of culinary grill type flavours is designed to recreate that sizzling, fresh-from-the-grill taste you get from your home barbecue.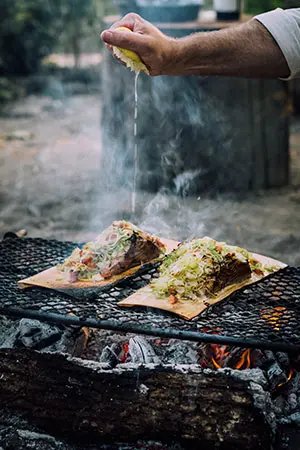 Flavours to fire up your imagination
Part of the Activ International portfolio, which Givaudan acquired in 2017, these natural flavours use patented technology that comes with a ten-year proven track record. Drawing on global culinary influences and our innovative expertise, the range offers unique ingredients to create all kinds of tasty products, including sauces, ready meals, processed meat and snacks.
Read more about Naturals   Download grill type flavours factsheet
Component content
Delighting consumers with unique grill tastes
Component content
Regulatory
rigour
Givaudan is always at the forefront of regulatory change, ensuring that your solutions are always one step ahead. Our range of grill flavours is clean label and compliant with all the latest regulations across the globe.
The ideal choice for EU customers
Our EU customers can rest assured that, following the ban on certain grill flavours in the EU in April 2018, the range remains fully aligned with the new EU regulations. Our solutions are the perfect replacement for non-compliant grill flavourings in this market – and they taste just as good.
US grill flavours will reignite the fire in your products – naturally
Customers in the US can enjoy clean label grill flavours that, as always, comply with the US regulations. With non-GMO, kosher, halal and vegan options, our grill flavours offer delicious solutions consumers will love.
Partnering with you for a natural and authentic grilled taste.