A solution that's worth its salt
Once the most widely used ingredient in the food industry, salt is now experiencing a paradigm shift in its application.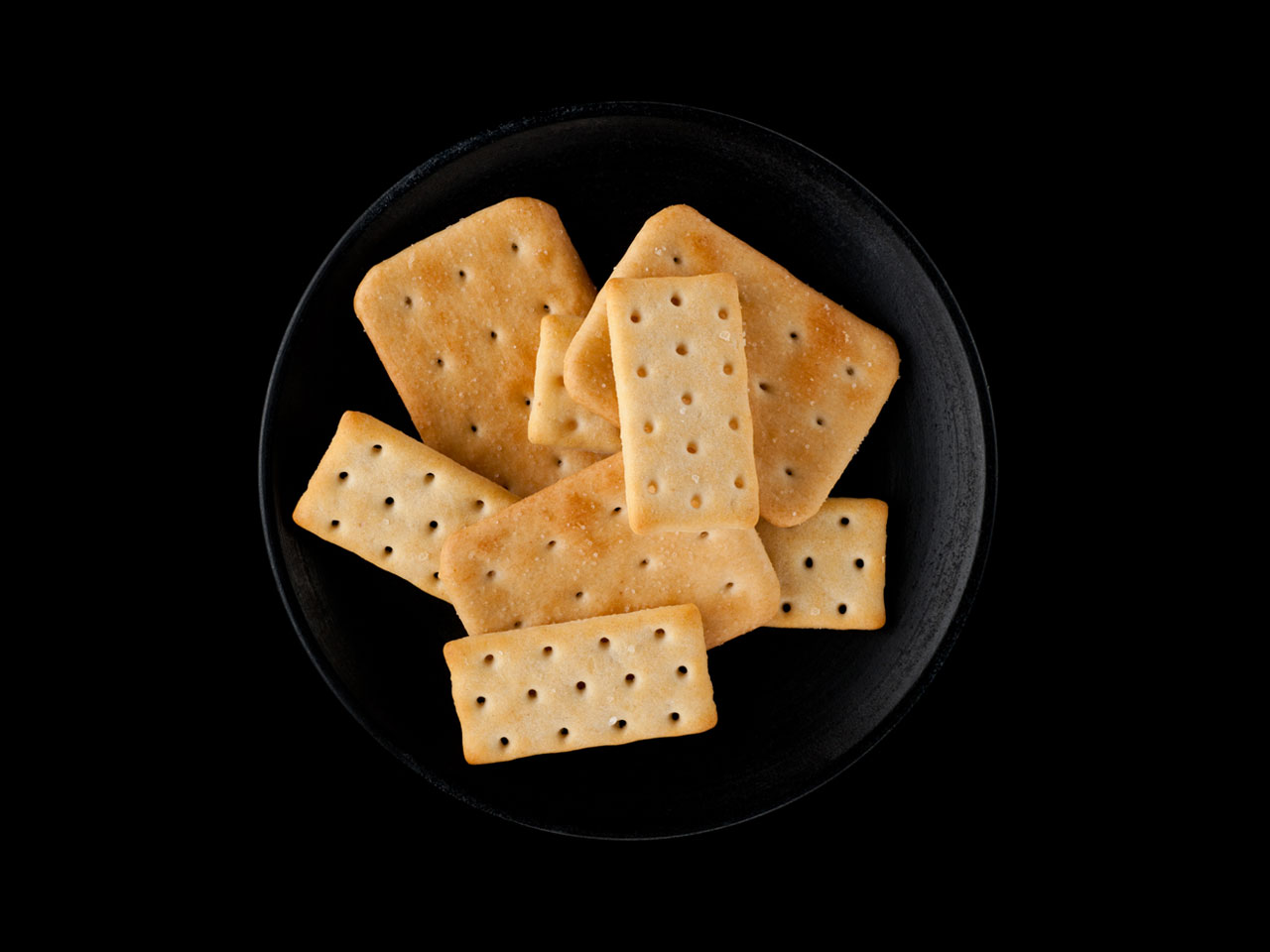 As part of the charge towards healthier eating habits, consumers are looking to our customers for products with lower sodium levels. So how can popular brands retain the positive taste aspects and desirability supplied by salt? TasteSolutions® Salt holds the key, reducing sodium levels, while maintaining great taste.
One of the oldest flavour ingredients
For decades, salt has been one of the cheapest and most widely used ingredients in the food industry.
Historically used for food preservation and for its functional properties such as in the baking of bread, the food industry also uses salt as a taste enhancer for packaged foods.
This has become known as 'hidden salt', which accounts for more than 70% of our sodium intake, as opposed to the salt people add at the table.
The Salt Curve
Givaudan has identified a range of taste effects that salt exhibits over time, captured in the 'The Salt Curve'. Salt is not just about providing a 'salty' taste, it's also a very efficient taste enhancer that brings a number of desirable eating qualities to food that consumers appreciate. The Salt Curve illustrates how salt is an extremely effective ingredient in three main ways: Firstly, it establishes a very characteristic initial salt impact typical of high salt foods. Secondly, it brings out the taste of the food by creating body and mouthfeel. Finally, salt creates a clean aftertaste, bringing a desirable, lingering characteristic to food dishes.
Historically, the first thing manufacturers have done is to reduce salt by simply removing it. However, with the first 10% or 15% of salt volume, removal is effective, but after that the taste quality drops off dramatically.
Keeping the Salt Curve intact
Givaudan's TasteSolutions® Salt focuses less on trying to replace salt directly and more on understanding and replicating what salt achieves in a product application, such as a soup or ready meal. TasteSolutions® Salt uses a range of proprietary taste ingredients to reassemble salt's attributes. In doing so, we're able to recreate the desirable salt profile, while reducing salt and thus making products healthier. TasteSolutions® Salt restores the Salt Curve without compromising the taste, or quality, of our customers' products.
More legislation means less salt
While TasteSolutions® Salt is certainly of real appeal to health and wellness product manufacturers in mature markets, its geographic appeal stretches much further.
Salt reduction is now a reality affecting countries all over the world, often driven by governments and local authorities. For example, South Africa implemented legislation in 2013, making salt reduction mandatory, with initial reductions coming into force in 2016, and further reductions enforced by 2018.
Parts of Eastern Europe and Latin America are also bringing salt under the scrutiny of the authorities, adding to consumer preferences and pressures to see more products with less sodium. Another factor that we see is customers with global portfolios introducing sodium reduction as part of their global strategy, which leads to take-up by local consumers of healthier products containing less salt.
On many fronts, sodium reduction is a global issue that affects all product categories and one that Givaudan's experience, technology and reach can address effectively. TasteSolutions® Salt creates flavours that help customers to develop healthier new products, while reducing sodium levels in existing branded lines.