Supporting local producers around the world
Many of our most precious natural ingredients come from places that are vulnerable to political, economic and natural upheaval.
As such, we recognise that we have a role to play in helping producer communities build stable and secure lives. We run a range of projects, from building schools and health centres, to providing training and advice; we partner with local communities in this way to work for a better tomorrow.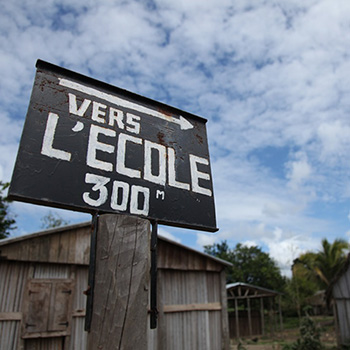 The people who live and work at the source of our strategic raw materials contribute to our business.
For this reason, we are committed to supporting those communities and strengthening the social, environmental and economic fabric of their lives.
From Madagascar to Indonesia, from Brazil to Haiti, we journey to the remote places of the world where, with our local partners, we reach out to the people who produce the precious spices, flowers and extracts on which we rely. We take the time to understand the challenges they face in their daily lives and in the work they do to produce our raw materials.
Often we discover that producer communities have specific needs that we can help them to meet. 
In collaboration with NGOs, other local partners and the communities themselves, we run a variety of projects around the world, from promoting good agricultural and distillation practices in Indonesia to supporting schools in Madagascar, Laos, the Comoros islands and Haiti.
By partnering in this way, we can also do more to limit the impact of our activities on the environment and help to preserve the biodiversity on which their crops depend. Many of the projects we run are funded through the Givaudan Foundation.
Read more about the Givaudan Foundation
Givaudan always strives to make a positive impact and to share the success we generate by working closely with the communities who supply our natural ingredients.