Valuing people and partnering for potential
Valuing people
Creating a place where we all love to be and grow is a key goal of our purpose. People who are passionate about our work and committed to creating a sustainable society make significant contributions to the success of our business.
As a leading employer in the industry, with a global staff of around 14,900, including more than 90 nationalities: we reflect the societies and cultures in which we operate by providing opportunities for people of all backgrounds, gender and location.
| Employees by gender | 2019 | 2018 |
| --- | --- | --- |
| Total number of full time employees¹ | 14,969 | 13,598 |
| Total headcount² | 12,218 | 11,725 |
|   |   |   |
| Total number of employees (headcount)² | 12,218 | 11,725 |
| - Women | 4,704 | 4,474 |
| - Men | 7,514 | 7,251 |
| New employee hires | 1,827 | 1,815 |
| - Women | 735 | 745 |
| - Men | 1,092 | 1,070 |
| Turnover rate | 10% | 12% |
| - Women | 10% | 13% |
| - Men | 10% | 11% |
This is defined as the equivalent full time employees and includes acquisitions. In 2018 the number includes employees from Activ International, Vika BV, Centroflora Nutra, Expressions Parfumées and Naturex. In 2019 the number includes employees from Activ International, Vika BV, Centroflora Nutra, Naturex, Expressions Parfumées, Albert Vieille, Fragrance Oils, drom and Golden Frog.
For 2018 and 2019, this is defined as the head count: Givaudan employees, internal temporary employees, and employees from Activ International, all other acquisitions excluded.
We believe that diversity and inclusivity add strength and balance to our workforce and we look to contribute to full and engaged employment and decent work for all. Part of our commitment to decent work is our insistence on fair compensation, labour rights and good labour/management relations as well as continuous development of the skills of our talented workforce.
This means a leadership path that is open to all, a focus on equal pay, fair working conditions, respect for our employees' human rights, maintaining good relations with our employees and actively promoting safe and secure working environments for all through our 'Everyone Home Safe, Everyday' approach.
We recognise that talent management is key to meeting our business and sustainability goals. Our drive to develop and engage our talented professionals is reflected in a comprehensive approach including:
Our regional 'ONE' Givaudan employee onboarding initiative
A set of customised management training programmes called 'Leadership Senses'
A yearly performance cycle that embeds talent reviews and career discussions
A culture of continuous learning, curiosity and discussion
You can find out more by downloading our sustainability approach. 
READ MORE ABOUT HOW WE VALUE PEOPLE
Our approach to working with people supports the following United Nations Sustainable Development Goals: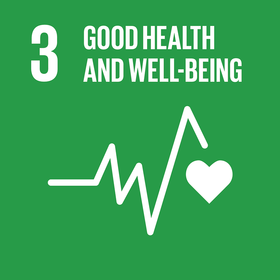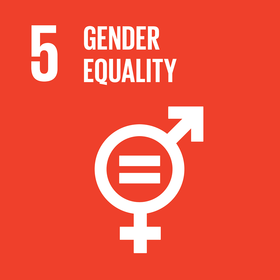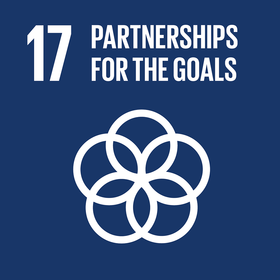 Partnering for potential
Solving today's sustainability issues is a huge undertaking with many diverse challenges. Effective, long-term solutions can only be found by working together through joint initiatives.
Givaudan partners with suppliers, associations and non-profit organisations across our entire supply chain to meet these challenges in an efficient and mutually beneficial manner.
Together, we are stronger.