Partnerships and initiatives
Building a sustainable future, together
Building a sustainable future, together
We strongly believe that working together is key to achieving a more sustainable society. We also believe that it's important to look beyond our own business and see the 'bigger picture' when it comes to sustainability.
From addressing global water challenges to promoting sustainable palm oil, we engage in numerous external initiatives and strategic collaborations with relevant organisations and partners. Collaboration across our supply chain as well as with other businesses and non-profit organisations is essential; the more we do together, the quicker we drive sustainable solutions, while meeting our customers' needs and expectations.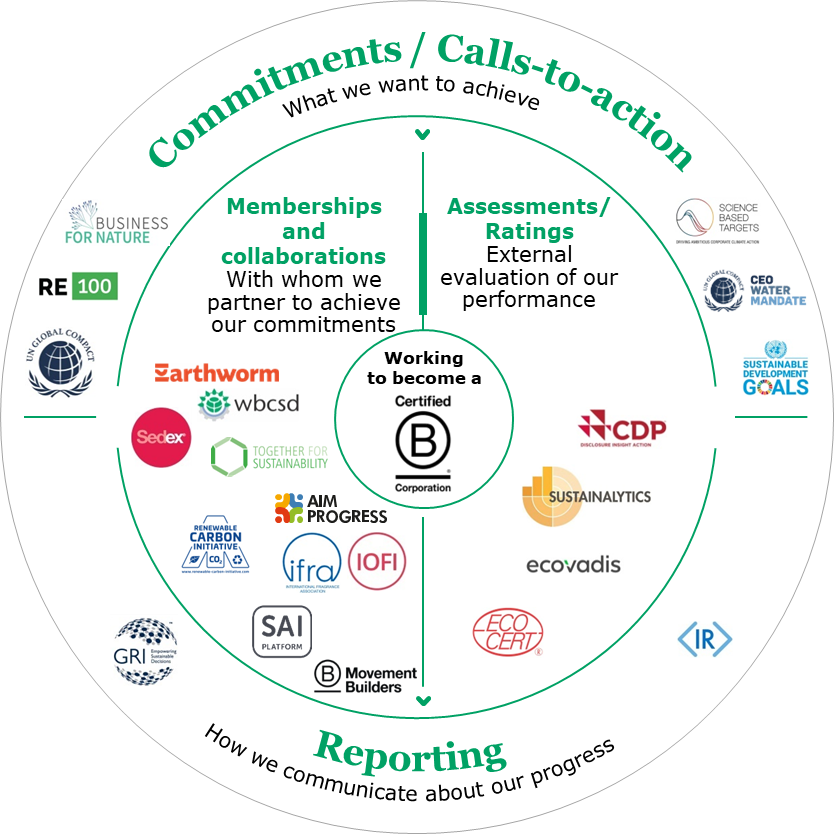 Key partnerships
Here are just a few examples of the many collaborations and initiatives that Givaudan is involved in around the world.
Commitments and calls to action

Memberships and collaborations

Reporting

Assessments and ratings