Microbiome research leads to innovations in cosmetics and skincare
As a leader in the study of the microbiome, we continually invest in relevant research capabilities, allowing for the discovery of several unique active ingredients, which yield impressive skin benefits and represent exciting possibilities in the field of personalised skincare.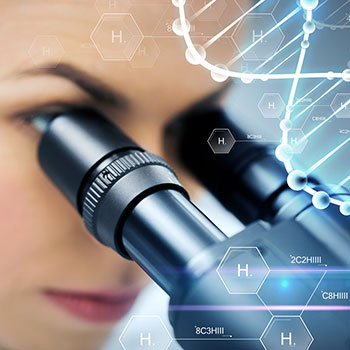 We may not notice it, but billions of unique micro-organisms known as 'microbiota' live on the surface of our skin, helping to protect the wellbeing of our skin. Imbalances result in conditions such as eczema, allergies, dandruff or acne so it is essential that we understand the microbiome.
As the only fragrance company with in-house microbiome research capabilities, Givaudan is already at the forefront of the field. While many researchers have been working to identify which kinds of microbiota live in the microbiome, we have gone a step further. 
We want to know which 'jobs' the microbiota perform and how they can help us, and have thus developed a strong knowledge of consumers and a large internal database.
Throughout this project – the most in-depth study on the subject by any fragrance house – our continued investments have resulted in the installation of state-of-the-art automation equipment at our Applied Microbiomics Centre of Excellence in Toulouse, France, enabling us to accelerate high throughput screening and to create innovative products based on our studies. We have mastered the entire research process for microbiomics – from swabbing to DNA extraction and sequencing until the bioinformatics data analysis. We gathered almost 1 trillion DNA data from volunteers' microbiota allowing us to explore all the different bacteria that we can have on our skin.
The research has already contributed to the development of several active ingredients, a unique breakthrough in our industry. Givaudan scientists were the first to discover the creation of 'microbiome activated' ingredients as well as 'microbiome protecting' agents, resulting in two award-winning active cosmetic ingredients: Brightenyl®, which is activated by the microbiota to trigger skin brightening and skin tone optimisation, and Revivyl™, which speeds up skin renewal while protecting the microbiota. Yogurtene® Balance balances the composition of the microbiota.
"The microbiome is much more than a trend – it is a key element of the future of skin care. Consumers already have a perfect understanding of the gut microbiome and how good bacteria can have positive effect on our health. Now they are ready to embrace the concept of the skin microbiome too."

Romain, R&D Director Active Beauty
 
The new investments and our dedication to the field will help us continue to develop a revolutionary new range of ingredients delivering healthier, better protected, more radiant-looking skin – all backed by solid science.