Risk management
Givaudan has established an internal risk management process that is based on the Givaudan Enterprise Risk Management Charter. It focuses on identifying and managing / exploiting risks.
Managing risk is an integral part of Givaudan's business. Enterprise Risk Management (ERM) is the process of assessing, treating and monitoring the effects of uncertainty that may affect the achievement of Givaudan's objectives, especially its publicly stated strategic objectives, or jeopardise Givaudan's long-term business success. We operate a structured system of identifying, assessing and deciding on responses to mitigate key risks. Givaudan seeks to consciously take the appropriate amount of risk, to manage these risks competently at the right level of the organisation, and to seize related business opportunities.
The Board of Directors defines the strategic risk management framework. This process is under the responsibility of the Executive Committee. The risk management process follows a structured assessment, review and reporting cycle that is coordinated by the Corporate Compliance Officer to ensure a harmonised Group-wide approach.
For each identified strategic top-level Company risk a member of the Executive Committee is designated as the risk owner with the responsibility to manage the risk on a Group-wide basis. Once annually the Executive Committee reports to the Board on the risk management process, the strategic risks and the mitigation actions.
Givaudan's ERM contributes to:
safeguarding Company value and assets and a protection of shareholder interests
exploiting strategic opportunities to further create Company value
improving awareness amongst all key internal stakeholders of the nature and magnitude of the Company's risks
providing risk-based management information for effective decision-making
improving compliance with good corporate governance guidelines and practices as well as applicable laws and regulations.
Enterprise Risk Management framework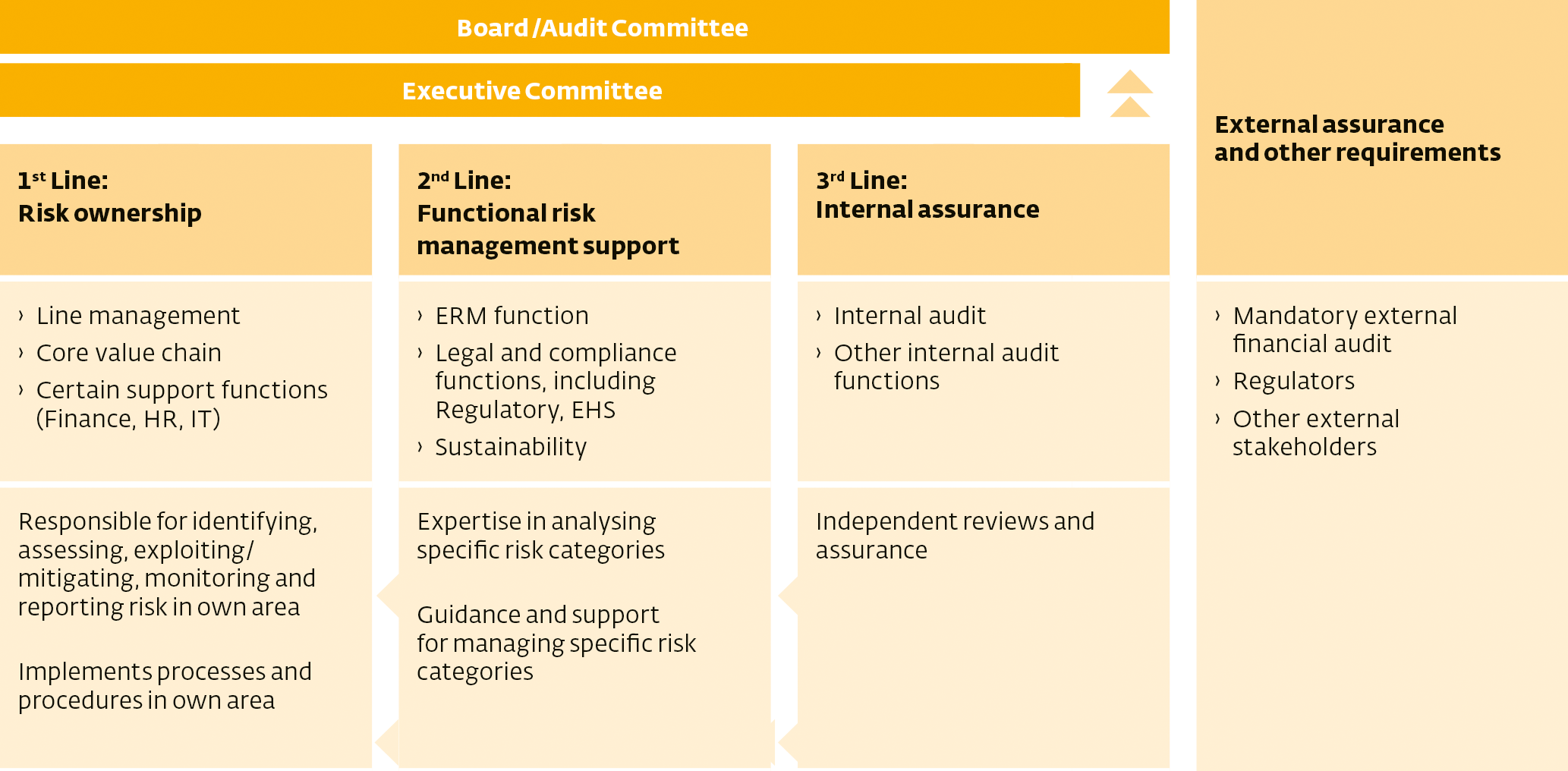 Corporate internal audit provides assurance on the effectiveness of the risk management process.
Please see our latest Integrated Annual Report for more information on risk management at Givaudan.