Givaudan Active Beauty presents Sericoside to offer skin a second youth through cellular reprogramming
15 Sep 2021 · 09:00 CEST
Givaudan Active Beauty unveils Sericoside, an active ingredient with the well-ageing power to offer skin a second youth by resetting its cellular memory. Crafted by green fractionation from Terminalia sericea roots, Sericoside is a botanical active ingredient capable of restoring skin to its best version.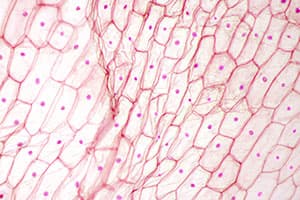 When it comes to anti-ageing, consumers want to see a reduction in lines, wrinkles and sagging skin: 75% of women consider these signs of ageing most responsible for looking older (Consumer study, Givaudan)¹.
To respond to this concern, Givaudan Active Beauty presents a natural ingredient able to rejuvenate and regenerate the skin, two claims loved by 66% of consumers when asked for expected anti-ageing benefits of a skincare product.
"Sericoside is a pure molecule obtained from the roots of Terminalia sericea, a tree that grows in the miombo forest of Central and Southern Africa. Through cellular reprogramming, Sericoside acts on multiple aspects of skin regeneration, activating many endogenous resources like antioxidant defences to reduce under-eye bag and dark circles while also firming the skin. As an anti-ageing ingredient, Sericoside acts on skin texture and density by reducing wrinkles, fatigue and roughness aspects."

Giada Maramaldi, Personal Care Category Manager
 
Clinically tested on volunteers, Sericoside demonstrates significant results when formulated at low dosage (0.5%). Several parameters, all indicators of ageing, were evaluated during the study: skin elasticity and firmness were assessed by means of a cutometer on the right cheek at the baseline, at D15 and D30. After only one month of application, skin tonicity had improved by 19.8% and signs of fatigue decreased by 16.5%. A positive effect was also visible on dark circles with 45% of the panel showing a perceptible improvement, along with a reduction in the volume of under-eye bags.
These results have inspired our Active Beauty team to develop a brand new marketing concept, Dream Contour, an eye-contour cream powered by Sericoside to reduce the appearance of wrinkles and dark circles and restore a youthful look. This 2-in-1 cream is also formulated with Escin, a powerful natural ingredient crafted from horse chestnut, and Eliorelys®, designed from cherry tree blossoms, to improve signs of ageing while instantly reducing under-eye puffiness thanks to its smoothing blur effect.
CMI Global Study Results – March 2019
---
About Givaudan
Givaudan is the global leader in the creation of flavours and fragrances, with its heritage stretching back over 250 years, the Company has a long history of innovating tastes and scents. From a favourite drink to your daily meal, from prestige perfumes to cosmetics and laundry care, its creations inspire emotions and delight millions of consumers the world over. The Company is committed to driving purpose-led, long-term growth while leading the way to improve happiness and health for people and nature. In the fiscal year 2020, the Company employed almost 16,000 people worldwide and achieved sales of CHF 6.3 billion and a free cash flow of 12.8% of sales. Let's imagine together on https://www.givaudan.com.
About Givaudan Fragrance & Beauty
Driven by passion and innovation, Givaudan Fragrance & Beauty aims to bring delightful and memorable sensorial experiences to consumers around the world. Currently present in all major markets, we strive to be the creative partner of choice for customers not only in personal, fabric, hygiene and home care but also in fine fragrances and beauty overall. As the global leader in fragrance creation, the Company is committed to creating fragrances and beauty products for happier, healthier lives with love for nature. Our customers benefit from our expertise in three business units: Fine Fragrances, Consumer Products, and Fragrance Ingredients and Cosmetics Ingredients. We invite you to 'engage your senses' and learn more at https://www.givaudan.com/fragrance-beauty.
About Givaudan Active Beauty
Givaudan Active Beauty offers an extensive portfolio of innovative active cosmetic ingredients designed to bring beauty to the world. Inspired by the beauty needs of consumers worldwide, Active Beauty offers award-winning products for an expanded range of benefits including anti-ageing, self-tanning, soothing, hydrating, cooling, and more. Our cutting-edge technologies draw on science and nature to create high-performing molecules and functional agents, including customised carrier systems. Part of Givaudan Fragrance & Beauty, Active Beauty leads the market in crafting innovative products supported by our strong expertise in advanced and applied sciences. We invite you to 'engage your senses' and learn more about Active Beauty at https://www.givaudan.com/activebeauty.
---
For further information please contact
Pauline Martin, Operational Marketing & Communications Manager
T +33 3 2688 8417
E pauline.martin.pm1@givaudan.com